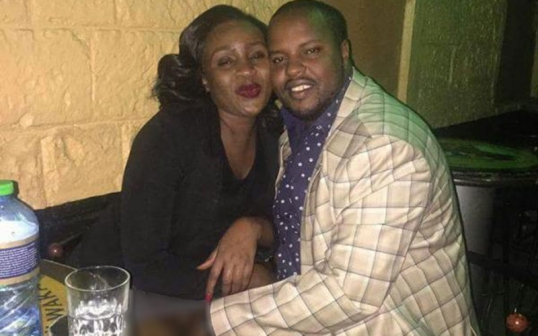 Dagoretti South parliamentary aspirant claims that pictures of him fondling a woman were circulated to tarnish his good name
The mheshimiwa whose 'scandalous' pictures in the company of several women have been doing rounds online has exclusively spoken to The Nairobian over the matter.
Edward Waithaka Wakaba or 'Honourable Wawa' was captured in one of the pictures with his left hand burrowing in between the thighs of a smiling woman in a club.
The 31-year-old now says that he's a ladies man, and that he is the only man in a women-only chama. Following his unexpected fame courtesy of the online photos, he was 'appointed' Chairman of Mafisi Sacco in a letter dated July 24 purporting to be from Mafisi Secretary General. But the mheshimiwa says he's a family man.
Honourable Wawa, who is a Mandarin translator and businessman says that, "When that picture started making rounds on social media, I was in Tanzania on a business trip but when I started receiving hundreds of calls, others from close friends abroad, including from even my wife, I had to cancel my trip to find out what was going on," he told The Nairobian.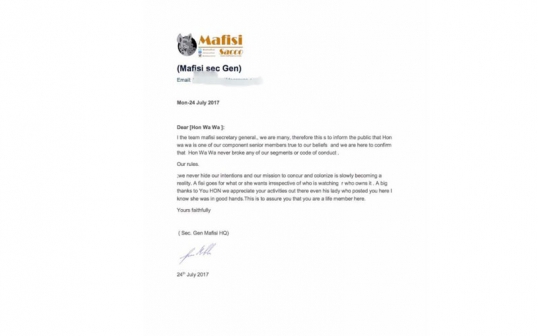 He explained that, "The woman is just a friend. I don't know who is behind this, though such things are expected when one is eyeing a political seat or maybe they are my ex-girlfriends or just jealous people."
Honourable Wawa says the pictures were circulated by unknown people to tarnish his reputation because of his political ambitions. He was eyeing the Dagoretti South parliamentary seat on a Jubilee ticket but came fourth during the April party primaries in which former comedian and advertising creative, John Kiarie (KJ) floored Dennis Waweru.
Honourable Wawa however admits that, "I've many women in my life, but it does not mean I sleep with them or something fishy must happen. Some women in the photos being circulated are my relatives and ex-girlfriends."
He adds that, "All women are beautifully and wonderfully made. Does it mean we should run away from them? Everyone has a past either dark or clean and just like a swimming pool, we don't question who swam there before. That's why we move on easily and say, 'one man's ex is another man's treasure."
About being a member of a women-only chama, Honourable Wawa explains that, "That is not strange. We started the group more than two years ago and I'm the only man in the group of 26 women. We meet for serious business, mostly during the weekend not for mucene but serious business, even though people might question what I do or say when women switch to discuss bedroom matters."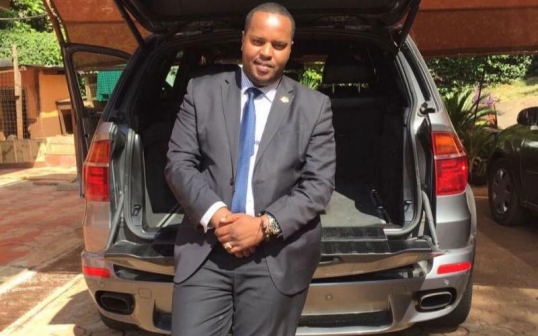 Honourable Wawa admits that women fall for his flashy lifestyle and "on daily basis, a woman must stop to compliment me on my looks or style. That makes me feel good and that is the secret to a long life."
He adds that, "For now, more than 1,000 young and beautiful women want a piece of me via friend requests. I don't know their intentions yet, but as men, we must know how to treat women and respect them without forgetting our families."
Honourable Wawa explains that, "I've been in Beijing for more than seven years to study Mandarin and international relations. I'm a married man with children, in fact when the pictures started doing rounds online, my wife who is a senior person at a local bank, was pissed off, but she is fine now."
He got his nickname from a Chinese friend who couldn't pronounce Waithaka.
"He kept mumbling 'Wa...wa...wa...' until he decided to shorten it and the nickname turned out to be a blessing during my campaigns thus the popularity."