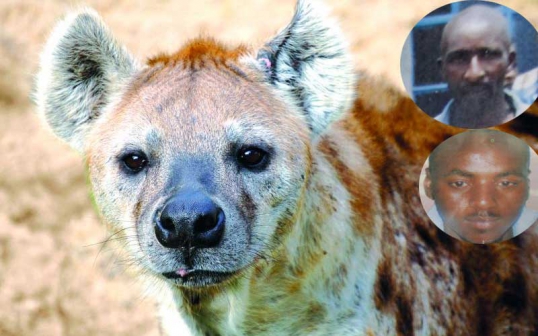 Residences of Ngong are living in fear after five people were mauled by hyenas.
The macabre attacks have become a permanent fixture in the area since 2015, and now locals are planning to kill the canids wreaking havoc in the area.
The latest victim identified as Daniel Muigai was mauled by three hyenas inside Oloolua Forest on June 14.
The gruesome attack of the 27-year-old was partly witnessed by a boda boda, rider who happened to be riding past the spot that night. The boda boda rider could not fight the three hyenas to rescue him.
"Daniel was attacked while heading home at around 8pm. The boda boda rider bumped on the pack as they dragged him deep into the forest.
When they saw the light, they charged at the rider and so he could not rescue him," Muigai's uncle, Erickson Kinyajui told The Nairobian, adding that, "When the incident was reported to us, we rushed to the scene immediately. Sadly, the hyenas had already eaten most of his stomach, broke his legs and hands. It was a scary scene."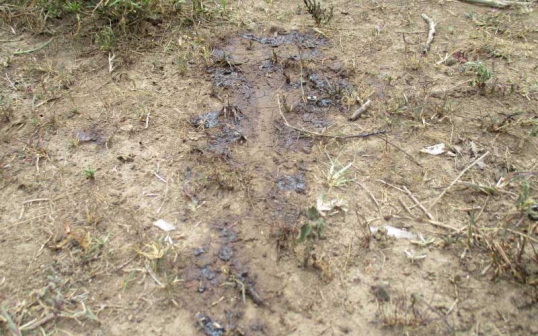 Virginia Kariuki, Muigai's mother, said she was left trembling when she saw his body.
"It is sad to lose your son to an animal. The way he was killed was traumatising. I hope I will forget the grisly image of my late son," Virginia said.
Daniel's kin who managed to chase away the hyenas, had a rough time keeping them away from the bloodied body. Police later joined in the fight to keep the carnivores at bay, until dawn.
"We reclaimed the body and guarded it till morning when we got means to transport it to the mortuary. Hyenas fought us for hours," said Kinyajui.
Anneta Chepkemoi, a former athlete, was attacked and killed in January 2016. The attack occurred near Kibiku Forest as she was walking home drunk. Locals say they heard a scream, but before they could figure out what it was, Chepkemoi's wails were overshadowed by the hyenas' chilly laughter.
Her half-eaten body — with many parts missing — was discovered the following morning. Chepkemoi, whose story is that of rags to riches, owned two minibuses plying the Ngong route.
Six months after Chepkemoi's death, Anthony Mwathi, 42, was attacked and killed at Kandisi near Ongata Rongai.
Mwathi, who was coming from a friend's burial, walked into the hyenas' path at night. It is alleged that Mwathi was drunk at the time. He could not fight for his life or flee. The hyenas ate him, and nothing was left of him.
His case resonates with that of Peter Mungai, 49, who was attacked outside his house in Olkeri village, Ngong, on July 2015. The attack took place just before 8pm. The family was only left with his skull, a few bones and lower part of his body to bury.
"We recognised him by his clothes and badly mutilated face. We found his head and some intestines scattered in the bush. On the second week, locals spotted the hyenas playing with his broken legs. That is what we buried and to date, the Kenya Wildlife Services has been taking me in circles over compensation," lamented Simon Karanja, Mungai's father.
Area assistant chief Albert Gachiri, said more than five other people have been attacked by hyenas, but KWS has been reluctant to act.
"They are lurking on roads used by schoolchildren, but KWS is not bothered. Many here have hyena bites. Locals now want to kill the animals. We have tried to calm the people, but for how long?" complained Gachiri.
The KWS officials however did not respond to calls and texts from The Nairobian on plans to tame the attacks.