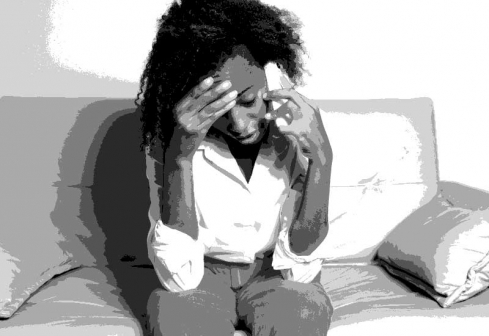 A woman phoned a popular radio station to give two cents on the topic of the day: why men squander their fortunes on the mpango wa kando at the expense of their families.
She said it was witchcraft because "I have been married for over 20 years and my husband's sudden change can only be the result of juju." This story reminded many of the Migori woman who smashed her hubby's car after she busted him cohabiting with another woman.
A jobless Joyce Kandie deflated the tyres of Peter Murunga's car and broke his windscreens at Aroso estate for allegedly neglecting her and their four daughters.
The woman who claimed her husband had convinced her to quit her job and take care of the family, lamented that the family had gone without food for days and that she was sometimes forced to borrow from neighbours.
Murunga's 'squeeze' lived in a Sh15k per month, while Joyce and the children were putting up in a Sh3,500 per month house, which she claimed, had rent arrears.
Murunga was also said to have bought his mpango a car, besides paying fees for her kids in expensive boarding schools.
Jane Wekesa, a Bungoma mother of three who has been married for 15 years, told The Nairobian how her hubby took a Sh500,000 loan, but refused to be drawn into any discussions after Jane found out that the money was for buying his mpango a car "yet he has no plans for our son who is soon joining secondary school."
While the mpango flaunts expensive designer clothes and jewellery on social media, where they boldly caption photos 'proudly sponsored,' their wives sport mitumba from Ngara.
Why do married men do this, playing 'private developers' taking 'side mistresses' to vacations, as their own languish? Why splash hundreds of thousands of shillings on a mpango, yet you have not sorted your father in-law with bride price?
According to self-styled bad boy and radio presenter, Shaffie Weru, there are two scenarios.
"Of course, when a man is dating a single mother, the easiest way to her heart is through the child. This is very dangerous because the child gets attached and eventually starts referring to the man as daddy," said the self-appointed Mafisi Sacco Secretary General.
He adds that the reason some men treat mpangos better than their wives is because they get excited about the new catch and have the money to spoil them.
"The second family does not take it for granted that the man is in their lives," says Shaffie Weru.