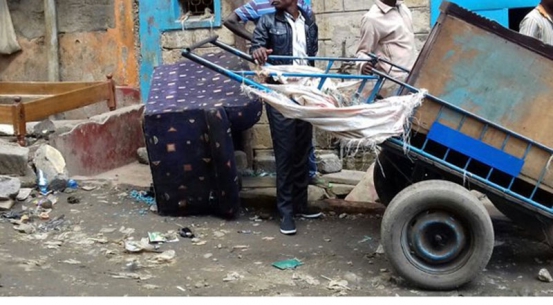 A man recently travelled from Nairobi to Kakamega to try his luck in the weekly SportPesa jackpot, claiming the county has a lucky streak. He gave the example of the latest winners who hail from Kakamega.
Philip Ochiel, who lives in Kayole, left Nairobi to place his bets in Kakamega.
Ochiel's betting buddies told The Nairobian that the man travelled to Kakamega after 28-year-old Samuel Abisai won Sh221 million two weeks ago, before another Kakamega man Alfred Madanji won Sh81 million days later.
Our team found Ochiel's house under lock when we visited to ascertain if indeed he had travelled to Western.
"He said he will be travelling to Kakamega for some business, so when I didn't see him on Sunday evening, I assumed he did travel," said Fred Olaw, his betting friend. Speaking to The Nairobian on phone, the 31-year-old Ochiel confirmed that he was in Western for some business and would be back soon.
"I travelled to Kakamega for serious investment, but I will be back soon," said Ochiel, who works as a loader in Industrial Area. When we pressed him further, Ochiel admitted that he was in Kakamega hoping to strike it rich through betting.
"Sometimes it is good to try new things. These people are not better than us in soccer prediction. I suspect it's the county," he said.