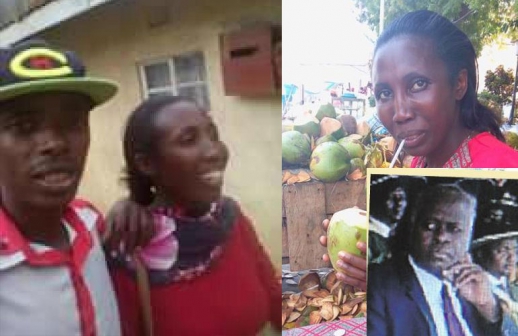 An office clerk in Kitui County has written to Interior Cabinet Secretary Joseph Nkaissery seeking his intervention to deal with a deputy county commissioner who has allegedly pitched tent in his bedroom.
Dennis Nthiwa Mulinge, 31, who works at Kisasi deputy county commissioner's office is accusing Lower Yatta DCC David Saruni of 'chewing' his lawfully wedded wife, Eunice Mbithe.
In his letter titled 'Marital Interference by a Senior Officer – Interior', Mulinge says he has suffered indignity and emotional anguish in the hands of the commissioner.
Mulinge claims that on November 13, 2016, he went to Kwa Vonza market at her wife's workplace to seek reconciliation, but a minor disagreement ensued. He says that within minutes, he was arrested and locked up at the local police station and booked under OB 16/13/11/2016. He was later released without any charges.
"One week later, my wife moved from Mosquito Estate in Kitui town where we lived to Kwa Vonza market to continue with her illicit affair," says the heartbroken man.
Mulinge married Mbithe in 2010 and they lived happily until 2016 when she secured a job.
It is here where the senior officer allegedly started eyeing her and would occasionally invite her to an evening of chips-kuku while regaling her with tales of how Maasais are tigers in bed. Before long, it seems, she bit the bait.
In his letter dated March 28, Mulinge says the DCC had prior information that Mbithe was a married woman before starting the illicit affair with her.
"Mr Saruni has not only offended and hurt me, but has also broken my little family which I have worked so hard for. He is clearly abusing his office,"
When contacted for comment, Saruni exclaimed, "That's a juicy story there...let me call you shortly!" He never did and did not answer our subsequent calls.