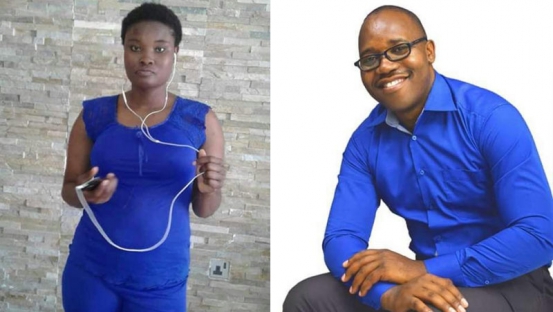 A city pastor and a woman are embroiled in a row over the custody of a two-year-old girl.
The woman, Loreen Ogolla is accusing her ex-boyfriend, Pastor Regan Ayodi of stealing the baby while she was away.
She further claims he disregarded an agreement they signed before a Children's officer to return the baby to her but instead, the pastor, demanded a refund of the money he used on the child.
"He hired goons to chase me away from his house and even told me he was married," said Ogolla.
She claims she kept the pregnancy and it was only when Ayodi learnt she had secured a nursing job in Dubai two years later did he take the baby by force.
When she contacted Ayodi, he became abusive and even threatened to kill the child.
"I was forced to return to the country and get my child back, but things are not looking rosy. I reported the matter to the Children's Department in Nairobi, who in turn summoned Ayodi," she said, adding "He has now come up with new conditions, he wants me to either pay him for taking care of the child or take him back as my boyfriend to release the child."
Ayodi, however, accuses Ogolla of abandoning the baby by the roadside in Huruma after securing a job in Dubai.
Ayodi who says he is not a pastor, but a music director, describes Loreen as a violent woman who had threatened to kill the child, but later changed her mind after finding the child healthy.
He says he has sued the woman for negligence and would not want to divulge much.
"I have sued her and I do not want to discuss matters which are already in court with the," he said.
Ogolla however termed Ayodi a con pastor who has perfected the art of lying to seek public sympathy after abandoning her during her pregnancy.
"If you want to know the man is a liar, by January 9, 2016 when he claimed I abandoned the child by the roadside in Huruma, I was already in Dubai and my travel documents can prove that," she said.
"If indeed he is the father of the child and loves her as he claims, why is that his name is not even in the birth certificate?" she posed.
Asked if he gave Ogolla conditions to have the child back, Ayodi said he only said that because he fears the woman can hurt his child , but has no intention whatsoever to get back with her.
"I wanted to give her one of my bedroom and see how they bond with the child not to marry her, I am happily married to another woman," he said.
He said he has also reported the matter to the Children's Department and Ogolla has been summoned on April 14.
On the allegation that he wants to extort the woman, Ayodi claimed the woman is a mere house girl in Dubai and she doesn't have enough money to be 'eaten'.
"She is just a househelp in Dubai, in fact these are one of the reasons why I don't want her to take my child because she can take my baby to Asia and sell her, who knows?"