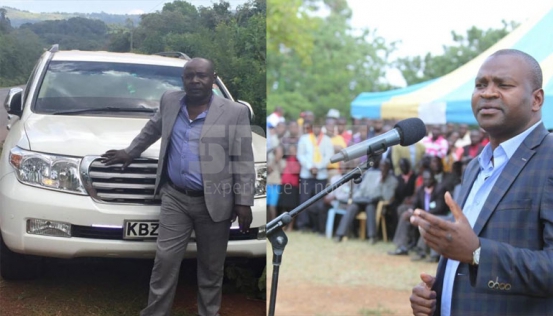 Esther Kabura, a 42-year old widow and mother of four, is accusing a western Kenya Jubilee politician of taking her late husband's three luxury cars worth Sh12 million, his gun and preying on her first born daughter.
But former ODM national youth leader Mohammed Rashid, who has declared interest in the Mumias West parliamentary seat on a Jubilee ticket, has denied the claims.
"I have no business handling guns that aren't licensed to me. I don't have her gun, simple," he said.
The politician also claims he was merely a witness during the sale of the luxury cars - a Land Cruiser VX, a new Volkswagen Passat and a brand new Mark X - to a man he said went by the name Ali Kochwa.
He also denied having an affair with Kabura's daughter, saying, "I am human, and she is of age, lakini kama ningekuwa nakula huyo msichana, hio mambo iko na uhusiano gani kwa hii maneno ya gari? Hapana, mimi sijakula msichana wake, ni jina anataka kuniharibia."
Kabura claims it all began when her husband of 24 years was hospitalised after suffering a stroke.
"I didn't know who Rashid was, but clearly he was my husband's friend. When Rashid came into the ward, my husband pointed at me and said, 'This is my wife, and I have four children with her,' then he started coughing, vomited and died," says Kabura.
She says a few hours after her husband's death, some of his relatives came demanding for the cars, but Rashid, who was by her side, told them off.
"He was there through my darkest moments and he offered to take the cars and park them at the central police station, until I come into agreement with my in-laws. He also took my husband's gun, saying he was going to surrender it to the police," claims Kabura.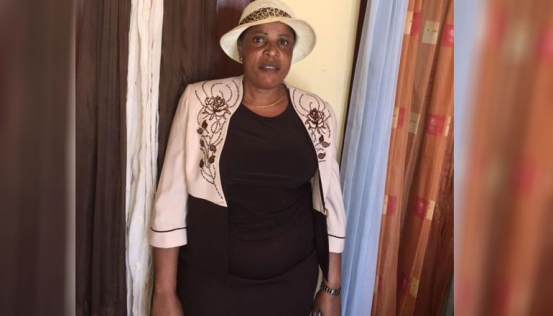 She buried her husband and stayed in the village for one month, all the time, communicating with Rashid whom she says was offering her moral support.
"When I returned to Kisumu, I asked Rashid to bring the cars but he started avoiding me. I also discovered he was having an affair with my daughter. After I realised he wasn't going to give me the cars, I went to the police and filed a complaint under OB number 58/11/16," says Kabura.
She claims to have met the Kisumu Central DCIO, a Mr Kieti, whom she gave Sh30,000 to help track and retrieve the vehicle.
"He told me to also give the investigating officer some money to facilitate the search. I gave him Sh20,000. After a while, we met again in a hotel and I gave him Sh50,000, but he asked for more. I told him I don't have any more money. Thereafter, he stopped returning my calls and refused to help me," claims Kabura.
Kieti neither picked our calls nor responded to our text messages when we sought his comment on these allegations.
Having lost hope with Kisumu police, Kabura says she travelled to Nairobi and met police spokesman Charles Owino.
"When I narrated my ordeal to him, he was very touched and warned me against giving out any more money. He then drove me to Nairobi Area Police. He told them what had transpired and asked them to help me," reveals Kabura.
A Mr Okoth from Nairobi Area Police was assigned the case and the VX Land Cruiser was recovered and towed to the police station within two days. She was summoned, together with Rashid, but the police claimed the car couldn't be handed over to her because she had to prove ownership.