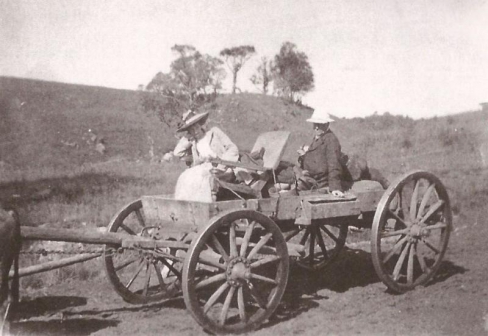 The great grandfather of Kenyan Olympic swimmers David and Jason Dunford arrived in swampy Nairobi as a 20-year-old with nothing more than "two Basuto ponies, sacks of potatoes, linseed, peas, beans, a gold watch, a change of clothes and 20 pounds."
That was in 1903, the year world famous anthropologist, Louis Leakey, was born in Kabete.
Abraham Block, left Lithuania via England to South Africa, before setting his sure feet in Kenya on info that the Rift Valley was earmarked for Jewish settlement, Errol Trzebinski informs us in her 1988 book, The Kenyan Pioneers.
Twenty four years as a farmer, butcher, cattle transporter, land broker, furniture dealer and milk supplier, saw the man who survived on beans and potatoes, amass wealth to dizzying heights. He was then operating from his 640-acre farm in Kiambu, where his third lover, Sarah, bore him four kids, disapproving in-laws notwithstanding.
But it was venturing into the hospitality industry that secured Block immortality, through the Block Hotels dynasty, including Block Estates.
In 1927, Block acquired The Norfolk Hotel (now owned by Saudi Prince Al-Waheed bin Talal's Fairmont Hotels) from Lord Delamere in exchange for a plot along present day Kenyatta Avenue.
That entrepreneurial move was the foundation for Block Hotels that included at some point; New Stanley Hotel (where he supplied mattresses before owner Mayence Tate sold it to him in 1947), The Outspan, Oceanic, Landmark, Keekorok Lodge, Naivasha Country Club and the famous Treetops Hotel, where a young English woman learnt she was to become the queen of England in 1952. Add too Samburu Lodge, Lake Baringo Club, Ol Tukai Lodge, Nyali Beach Hotel and Mt Kenya Safari Club to the group of hotels.
Block's children, Rita, Jack, Tubby and Ruth, expanded the empire to include East African Industries (today Unilever), Farmer's Choice, Business Machines and Afro-Swiss Engineering. However the scope of the holding has since changed.
Naivasha Country and Lake Baringo clubs were transferred to Kenya Hotel Group, while New Stanley was acquired in 1978 by the Sarova Group, owned by families of the late 'Chani' Vohra and former Kirinyaga MP, John Ngata Kariuki, brother to the late spy chief James Kanyotu.
Block died in April 18, 1965. His wife Sarah lived on until 1980.
Block's grandchildren did not disappoint: Jeremy Block, author of Kahawa: Kenya's Black Gold; The Story of Kenya Coffee, owns Dorman's Coffee, while Geraldine Dunford, mother to the aforementioned Olympians, helps hubby Martin run the Tamarind Group that includes the flagship Carnivore.