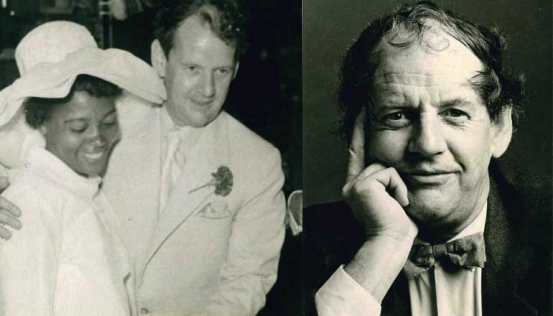 One day in the 1960s, a white man walked into a bar on Government Road, now Moi Avenue, and confronted another white man at the counter.
"I'm told," he said challengingly, "that you can drink more than me. Let's settle that matter today once and for all."
This piece of information was contained in an obituary Brian Tetley wrote in honour of an old South African friend in 1995, and serves to illustrate the centrality of drinking in his life.
Tetley, who died in 1996 in a plane crash near the Comoros in the Indian Ocean involving an Ethiopian Airlines plane after it was hijacked by terrorists on the way from Addis Ababa to Nairobi, was a journalist and writer who embodied the excesses of his contemporaries.
Having been recruited from London's Fleet Street in the mid-1960s by George Githii to revamp the newly-founded Nation newspapers, he proved a gifted, yet highly volatile asset. He combined a mastery of the racy journalism of Fleet Street's tabloid press with a fast life that involved hard drinking and womanising on a new continent that he found much to his liking and which gladly returned the favour.
It was not by chance that after Tom Mboya was assassinated in 1969, he and Philip Ochieng' were picked by the Nation editors to write the story. To ensure the job was accomplished, the two were locked in a room with a crate of beer until they banged on the door to signify that they were through.
In the 1960s and early 1970s, he wrote a daily column, 'Mambo,' which gave him a lifelong nickname, Mambo Gichuki. The 'Mambo' moniker was given to Brian by drinking mates due to his talkativeness and the 'Gichuki', meaning a gossip or backbiter, he got from his Kikuyu friends, thanks to his gossip column. Apparently, no one he came across was immune to his pen.
Brian was something of a rake and had a quick wit that in his younger years used to endear him to women. Where members of the opposite sex were concerned, he refused to be inhibited by scruples. A good example is the story he used to tell of two friends of his, an airline pilot and his wife.
When the pilot was in town, the three would constantly be together, wining and dining, the picture of bosom buddies. But the moment he flew out of the country, Brian would be in the sack with the wife!
In many ways, however, women would prove to be his bane. It is believed that Brian sometimes had up to three wives living concurrently in different parts of Nairobi, besides the official wife he had left in Britain with two daughters. He had a rather loose definition of the term 'wife.'
Unfortunately for him, in the case of the Nairobi wives, the love and passion often turned sour and he suffered the wrath of their violence. It is not once that I met him in the streets of Nairobi nursing various injuries, including panga slashes.
It is perhaps due to the volatility of these relationships that Brian was cagey about where he lived. "You do not ask a journalist where he lives," he would tell anyone asking for his address. "It might be in a tree!" I however discovered that whenever he had a tiff with one of the wives, he would throw his few worldly belongings into a small suitcase and, not forgetting his beloved typewriter, would be off to another wife.
This itinerant lifestyle was replicated in his professional conduct. He had a short fuse that never allowed him to settle down in one job for long, moving from one employer to the other in a huff with his typewriter in tow. The only constant in his life was Camerapix, the firm owned by his old friend Mohamed Amin who died with him in the Comoros plane crash. He always found sanctuary there whenever he was at a loose end.
As a result, he was more often than not without a regular job, living off his wits. He once wrote that he not only wrote for his dinner; hotels offered him accommodation in exchange for publicity and even laundry was paid for with similar currency.
It was in a burst of pique that he left 'The Standard,' where he had stayed long enough to start the hugely popular 'Off The Wall' daily column. In that year, the Kenyan rugby team beat the West Indies and Brian was so elated, he spent the morning celebrating the win in city centre bars with other rugby fans.
In his joy, he forgot to cover his absence from work, coming to the office on Likoni Road in the afternoon shouting, "Kenya juu! Kenya juu!" His superiors were not amused. Peter Welham, the editorial director, summoned him to his office and gave him a dressing down, ending with the veiled threat of further action later. Brian had other thoughts on the matter. There was no need to wait, he declared. "Mi kwenda!" he shouted as he left Welham's office. I thought it unsporting that he should leave so unceremoniously and took him to a bar across the road for a farewell drink.
He, however, shouted "Kenya juu" so enthusiastically that the chair he was on tipped over and the bar was treated to the sight of a mzungu on his back on the floor with feet in the air. One characteristic that differentiated Brian from other white people of his time was that he genuinely identified with Africans, drinking with them and living among them in places like Uthiru. Indeed, with the possible exception of friends like John McHaffie, an old colleague from the Nation days, he rarely fraternised with fellow whites.
A raconteur of note, he made friends easily and had the uncanny ability to gather admiring audiences in unlikely places such as bars on River Road and Eastlands where the average white man would dread to tread. Once, he even turned a would-be mugger at midnight on Harry Thuku Road into an instant friend and proceeded to take him home and ply him with food and drink for days on end.
A quality I found striking about Brian was that he was no whiner and could poke fun at himself as easily as he did others. Few people would treat a personal tragedy with the aplomb he displayed. In the early 1990s, Brian was diagnosed with cancer and doctors in Britain removed most of his large intestines and rigged a system to excrete waste through a hole in the stomach.
It is the way he described it afterwards that was amusing. The doctors radically altered his internal plumbing, with the result that while he entered hospital "with a full colon, I left with a semi-colon." He often joked that he was the only journalist who moved from a full to a semi-colon! A consequence of the surgery was that Brian, a man who in better days used to pride himself for his sexual prowess, was left with nil libido.
Brian's unusual life was best captured by friends who spoke during the mass at All Saints Cathedral after his death. One spoke of why it had been considered fitting to put a couple of White Cap beers in his coffin when burying the man born in Manchester, England, at Lang'ata Cemetery. Another about his many wives. A nightclub owner about the many nights he had danced away at his establishment. The mourners laughed, but you could also see that there wasn't a dry eye in sight.
In a sense, the plane crash was perhaps godsend, allowing Brian to die in dignity as opposed to suffering the pain of a drawn-out death from cancer.
RELATED ARTICLES