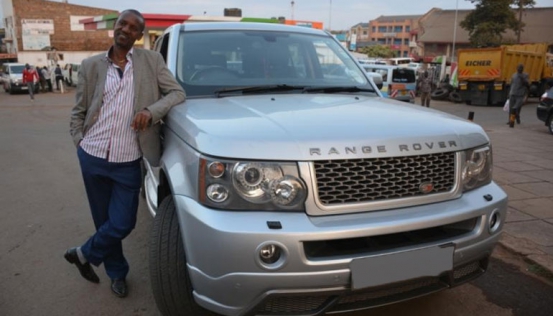 Members of the County (MCAs) Assembly are the new kids on the block. Unlike MPs who have perfected the art of disappearing from their constituencies to Nairobi and become mteja, MCAs are lords of village manors.
And yes, they are the love of the electorate at the grassroots, because they are always available.
"Unlike MPs, people in my ward don't need to book appointments to see me because I am available round the clock. My phone number has remained the same for the last 15 years. They are free to knock on my gate anytime and come in even if the knock goes unanswered!" says Nick Mburugu, a man of means who represents Nkuene Ward in Imenti South, Meru County.
Nick who spins some of the biggest fuel guzzlers on Meru roads, is among a crop of MCAs who are more loaded than the average MP and have money to spend on their people because they represent smaller units than constituencies. His fleet includes a sleek silver Range Rover Sport, a Nissan Patrol, Land Cruiser VX, Land Cruiser and a Land Cruiser truck.
"I use the Land Cruiser truck for campaigns," he said, when we caught up with him in town.
Nick, a businessman and activist-turned politician, says MCAs have gained clout and can go head to toe with MPs because they live with the people while MPs live far away in Nairobi! "People cannot easily distinguish the MCAs from MPs, governors and other political leaders. Previously, the MP was the most powerful person around, but people no longer distinguish between MCAs and them. If it is at a function, MCAs and MPs arrive in the same style - cars, crowds and all," says Nick, who owns a popular bar and restaurant in the middle of Nkubu town.
Previously a councillor, he says a lot has changed since he became an MCA. "As a councillor, I earned at most Sh47,000. Now, MCAs earn the bulk of their money from sitting, travel and other allowances, over and above their salaries," he explains. "The money MCAs earn has enabled us to manage ourselves better. For instance, one of my children is at Fred's Academy, the best school in Meru," he says.
But one reason why MPs are wary of MCAs is that unlike in the past when councillors literally had to beg for alms and 'development' from the local tribal political kingpin, devolution has given them the power to emasculate senior leaders.
"Locals can feel an MCA's power. Now, I am able to stand before a crowd and say I will build ECD (Early Childhood Development) classrooms or upgrade roads," says Nick who adds that he has installed floodlights, paved areas with cabro blocks, built markets and initiated other projects in Nkubu.
This flexing of muscles has often brought them to loggerheads with governors, with Makueni and Bomet being cases in point. Years back in Meru, MCAs have also had a lengthy disagreement with Governor Peter Munya after they passed a motion to allocate Sh20 million to each of the 45 wards. But Munya refused to assent to the bill, claiming they wanted the money for personal use.
 "I won't sign the Ward Development Fund. It is against the Constitution of Kenya and the Public Finance Management Act," the governor said.
Before the historic 2013 elections ushered in devolution and MCAs, the councillor's seat was perceived as a drab, thankless job best left to belligerent hooligans who inched their way up the political ladder through muscle, heckling and stone throwing.
But public perception has it that although the position of ward rep has been enhanced by the Constitution, MCAs are just elevated kanjoras and that theirs is a case of changing forests while the monkeys remain the same. Political analyst Prof Macharia Munene, for instance, says the county reps have done very little to disabuse us of the notion that they are not a bunch of exalted councillors.
"They are glorified councillors and many have become political hirelings. They don't have funds for their own operations and have to beg governors who have become some sort of tin gods," says Prof Munene.
Former Dagoretti councillor, Josephat Bukachi agrees.
"The mentality has not changed. The MCAs were elected on a serious platform and a lot is expected of them. But they still behave like the councillors of old who were largely controlled by ignorance and illiteracy," observes Bukachi.
Chege Ngaruiya, a Nairobi MCA, admits they are at times forced to dance to the tune of governors or execute theatrics and threats to survive politically and 'bring development' to their wards.
"If you don't play political games well, you will not recapture your seat!" quips Ngaruiya.
Political analyst, Dr Edward Kisiang'ani, says the Constitution has bestowed upon the position of MCAs crucial and critical roles, but the holders seem not to understand the powers and responsibilities entitled to them.
"The worry is, do they have capacity to handle oversight, budgeting and other legislation? You find most of them have high school certificates or debatable diplomas," says Kisiang'ani.
Peter Mwabu, a Tharaka Nithi MCA, warns that county assemblies should not be left for every Kamau, Onyango and Ali without proper academic qualifications.
"We had former councillors without primary school certificates and that is why they behaved the way they did. For MCAs, we need a threshold. At least a diploma," says Mwabu.
On average, an MCA earns Sh248,550, but those who double up as committee chairpersons and deputies get between Sh402,278 and Sh443,528 monthly and between Sh357,678 and Sh398,928 respectively. In the defunct local authorities system, the lowest paid councillor earned Sh30,000, while the highest paid in Nairobi took home Sh80,000.
"We never had a salary and the allowances we got were pegged on the revenue collected. In some councils, life was unbearable for the councillors," says Bukachi.
But the package is now so sweet that Kisiang'ani observes that it will not be surprising if former MPs and well educated people run for MCA in 2017.