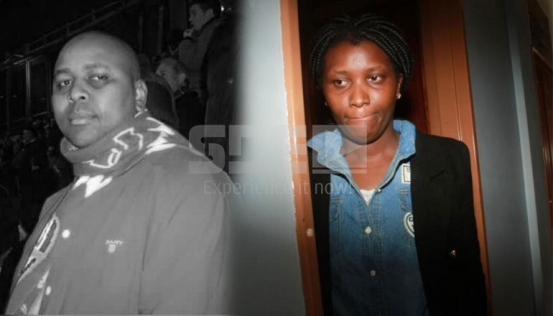 A policewoman who has allegedly been hiding after killing a nephew to a former MP has been arrested and arraigned in court.
The accused, identified as Jedidah Kasolo Kasungu, is said to have killed Johnson Mbugua Njenga — nephew of former Gatundu South MP Moses Mwihia. The suspect allegedly killed Mbugua in June, 2016.
Jedidah, who was attached to the Diplomatic Police — and who had been hiding for the last six months — was traced by international private detectives hired by the family of Njenga, a UK-based car dealer who had relocated to Kenya at the time of his murder.
It was reported that the accused and his boyfriend attacked Njenga following an altercation at a parking lot in Nairobi's Umoja estate where Jedidah is said to have stepped on Njenga's neck with her high heels as he writhed in pain on the ground.
The serious injuries incurred led to his admission to hospital. Njenga died before finalising his wedding plans.
The court directed Jedidah to deposit a Sh1 million bond and a surety of a similar amount with an alternative of Sh500,000 and a surety of a similar amount.
The judge also ordered Jedidah not to make any contacts with the intended prosecution witnesses.
"The accused person is hereby ordered to report to the OCPD, Buruburu Police Station once every month pending hearing and determination of the case," the court ruled.
Her boyfriend and co-accused, Bryan Willie Marende alias Rasta, was charged in September 2016 and released on similar terms.
The mention and consolidation of both matters will be on January 17, 2017.