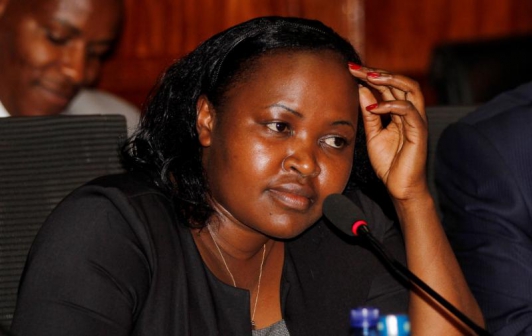 Amid the suspicions that surrounded the 2013 polls that propelled UhuRuto to power, the general feeling, even among opposition supporters, was that Uhuru Kenyatta was the man who would finally banish the leeches of corruption that bleed Kenya dry.
Scion of Kenya's founding President Jomo Kenyatta, Uhuru, who has personally never been associated with a financial scandal, hails from one of the wealthiest families in Kenya – a fact that observers felt gave him no motivation to steal from the public and, the will to fight graft.
A scandal involving the hiring of a jet for the deputy president erupted quite early, but that was small fry in a country where the benchmark for looting is measured in billions. A little later in his presidency, he won admirers when he sent tens of officials, including strong political allies and members of his Cabinet, packing for being mentioned in a 'list of shame' drawn by the Ethics and Anti-Corruption Commission.
But the real test of his presidency was the Eurobond saga. The opposition led by Cord co-principal Raila Odinga insisted that Sh215 billion out of Sh280 billion raised through an international bond had been 'eaten' because there were no projects on the ground commensurate to that massive infusion of cash in the economy.
In typical Kenyan manner, the matter snowballed into a political contest pitting tribe against tribe, with expert opinion on whether the cash was lost or not depending on the surname of the expert. To date, Wanjiku remains in the dark as to whether money was really stolen.
In the meantime, something big was happening. The National Youth Service (NYS) was awakening from a sleepy outfit associated with youths marching with spades to the fulcrum of the Jubilee government's 'transformative' and development agenda. Under the brainy, technocratic, vivacious and powerful Devolution CS Anne Waiguru, NYS was spending millions rebranding, cleaning up Kibera, Kondele and other slums, and employing thousands of youth. It was swimming in the gravy too, with a Sh25 billion war chest from the Treasury – an allocation that was more than the cash given to the National Intelligence Service or the Administration Police.
Raila quickly retorted that there was something fishy going on at NYS. But his opponents, including Deputy President William Ruto, told him to take a hike. A central Kenya MP was even recorded telling his constituents to slash those opposed to NYS projects. The view among Uhuru's supporters was that Raila's was a case of sour grapes because Uhuru had accomplished, in months, what the opposition leader had been unable to do in the many years he was the MP for Kibera.
How does Josephine Kabura Irungu, 34, beautiful and deceptively coy, fit into this narrative? Described as a sharp, young woman with an eye for detail, the village hairdresser had quickly risen to a millionaire wheeler-dealer by registering 20 companies which won multi-million shilling tenders at NYS.
As the bells of scandal tolled, Kabura became the face of an avalanche that toppled Anne Waiguru, rated as one of Uhuru's most e­ffective ministers, and her Principal Secretary Peter Mangiti. It swept away Ethics and Anti-Corruption Commission Chairman Philip Kinisu, NYS Director General Dr Nelson Githinji, and two of his senior officers. It exposed how inept – and compromised - Kenya's anti-corruption mechanisms are and the comically casual manner in which public servants tinker with public accounting systems to cart away millions of taxpayers' money by the gunny bag.
More than anything else, Josephine Kabura and the NYS scandal gave the opposition, which had hitherto been running around like a headless chicken, new impetus; something concrete to rally around for a realistic stab at the ballot in 2017. This scandal also revealed that behind the Jubilee and President Uhuru's shiny PR juggernaut, lay a leadership that was not as versed in statecraft and the business of government in the manner of say Mwai Kibaki and Ambassador Francis Muthaura.
"What do you want me to do about corruption?" a seemingly helpless President Uhuru asked Kenyans on national television. His exasperation is understandable. The NYS scam had, in weeks, overshadowed every achievement of his government.
If President Uhuru becomes the first incumbent in our history to lose an election, it will be because Josephine Kabura and her merry-go-round has framed his presidency as one incapable of fighting graft and standing by helplessly as top government officials looted state coffers on a scale not seen since Goldenberg.
Ironic, isn't it, that a village hairdresser born of peasant stock could render the scion of an oligarch, himself president, jobless?