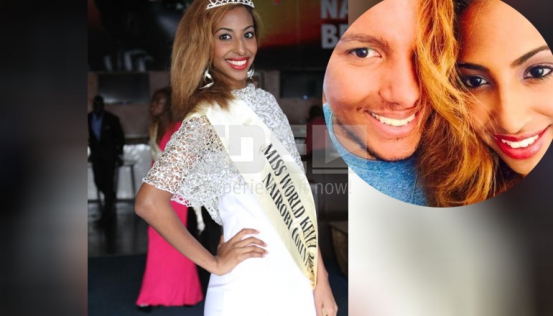 If you are the empty-headed scumbag who shares your lover's nude photos on social media to embarrass them after a break-up, be advised that the law is not an ass.
On December 7, Justice Edward Muriithi ordered Frank Zahiten, the ex-boyfriend of former Miss World Kenya Roshanara Ebrahim , to cough up a whopping Sh1million for sharing his girlfriend's nude selfies and violating her privacy.
Roshanara Ebrahim had sued local Miss World franchise owners Ashleys Kenya Limited, its CEO Terry Mungai, and the current Miss World Kenya Evelyne Njambi, for stripping her of the coveted crown without a fair hearing.
Further, she sued Frank Zahiten for sharing her nude photos with Mungai, claiming he did it out of malice after their bitter breakup.
Her ex-boyfriend in turn accused Roshanara of being an alcoholic who had no integrity to hold the crown. Evelyne Njambi, the runner-up in the pageant who took up Roshanara's slot at the Miss World pageant, was crowned Miss Africa and emerged number five worldwide.
In his judgment, Justice Muriithi ruled that the Zahiten would have to pay Roshanara damages for sharing the nudes.
"Frank Zahiten will pay Roshanara damages for violation of her rights to privacy in the sum of Sh1 million," ruled Muriithi in his judgment
Roshanara was selected winner of the national Miss World Kenya crown from among contestants at a beauty pageant at Pata Pata Beach Club, Malindi on 31 December 2015. She was set to fly the country's flag during the 66th Miss World competition, which was held on December 20 this year.
But she was stripped of her crown by Ashleys for what the organisation called a "serious breach of their code of conduct." In a press statement released on July 30 this year, Ashleys said that Roshanara would not be representing the country, both domestically and internationally as Miss World Kenya, as a grave situation had come to their attention.
The statement further suggested that Roshanara had accepted the decision, which she later denied.
"I never breached nor been informed of any breach of any code of conduct or contract known to me. I conducted myself in a manner that is consistent with my status," said Roshanara in July.
"My rights were infringed and I have no choice but to fight for my dignity and reputation in court. All In all, if you end up representing our great nation you have all my support..." she posted on Instagram.
Roshanara, a law student, took the matter to the corridors of justice, asking the court to declare her harassment, dethronement and intended publication of the nudes as a violation of her rights and unconstitutional.
"I pray that the court declares that I am entitled to compensation for defamation, psychological suffering, social low esteem and damage to my reputation," read her affidavit.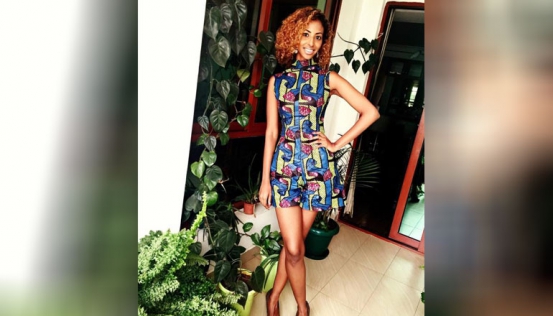 According to Roshanara's court papers, Zahiten was her boyfriend and she did not pose for any other person and that some of the photographs had been taken by Zahiten in person. She added that she had a reasonable expectation of privacy of private photographs.
In his defence, Zahiten said Roshanara had waived her right to privacy by taking the nude selfies using her phone, and voluntarily sending them to him.
"As an alcoholic and drug abuser, Roshanara is not a role model fit to represent the country in the Miss World pageantry," added Zahiten in his submission.
On their part, Ashleys insisted there was no violation or threatened violation of Roshanara's rights by leakage of her private photographs as alleged. They maintained that Ashleys did not give any hint why Roshanara was dethroned, except a reference to the breach of code of conduct, and the nudes were never shared to the public. They said the photos were forwarded to them by Zahiten.
In his judgement, Muriithi said one does not waive their right to protection of privacy by taking nude photographs, but that consenting to having taken nude pictures of oneself and sharing them could be protected privacy. But this was not so in this case.
"It was clear from the photographs that she had posed for the taking of the photographs and in some she had taken 'selfies' of her nude self. But she did not publish them or given consent for their publication," read Justice Muriithi in his judgment.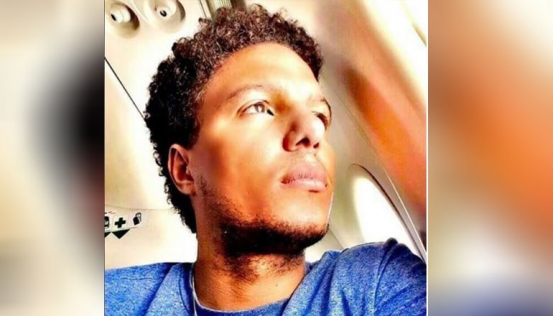 "Although the photographs were not obtained in an intrusive manner, the purpose of the access by the boyfriend did not include the publication of the private photographs to the organisers of the Miss World Kenya. Her expectation that private photographs would remain the private matter of the boyfriend and herself was not unreasonable," he added.
The judge disagreed that the nudes could have leaked when the Roshanara's mobile phone was stolen in Italy in April 2015. He said that while the stolen mobile phone may have contained some of the photographs, it would not explain the photographs were taken in March 2016.
Further, Justice Muriithi said Zahiten did not send the photographs to the criminal investigation agencies, but to the organisers of the Miss World Kenya pageant, supporting the allegations of malice on the part of Zahiten following his break up with Roshanara.
"Zahiten, by his close relationship as a boyfriend of Roshanara, accessed her photographs, and may indeed have taken some of them, but he had no authority to publish the private photographs. In forwarding the private photographs, he had violated the petitioner's right to privacy of information," ruled Justice Muriithi.
Justice Muriithi however dismissed the dethronement case against Miss World Kenya's organisers, saying it was not an issue for determination by the Constitutional Court, but that it is a commercial matter for the commercial division of the court.