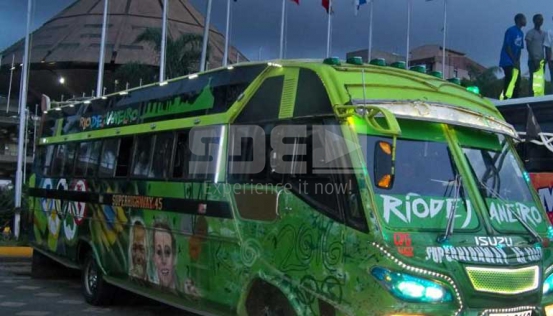 Exemplary performance by the team of athletes that represented Kenyan in this year's summer Olympics in Rio, Brazil, is the reason the latest Mathree plying Thika road adopted the name, Rio.
To capture the theme, the exterior finishing and graffiti includes portraits of celebrated Kenyan Athletes who performed well during the games.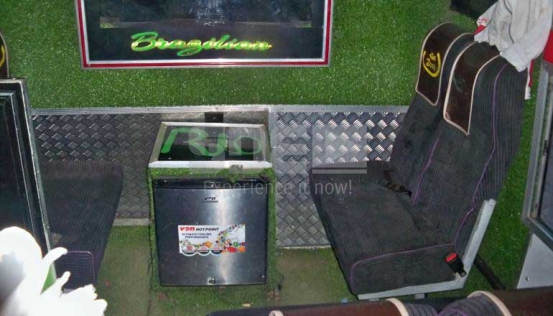 Further, the interior design including the floor is made of articifial turf (similar to that in a football pitch) for all passengers. The mathree also has fridge to cool various drinks at the VIP section which also acts as a table for passengers who board first.
"Though we are barely one month on the road, everything outside and inside the mathree is all about games, specifically the just concluded Rio Olympics. We are sports lovers and we adopted the name to honour our legendary and patriotic athletes," Mwas, popularly known as Rio Mdogo, told Mat3 Culture.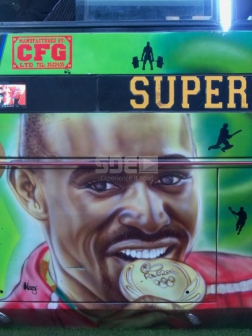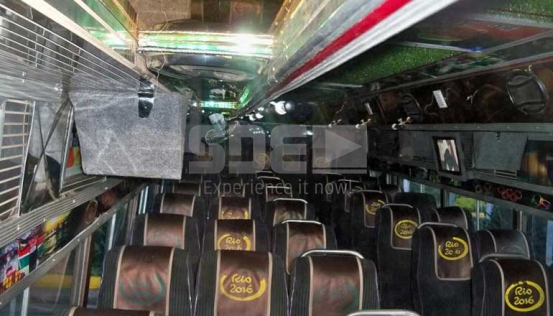 Related Topics