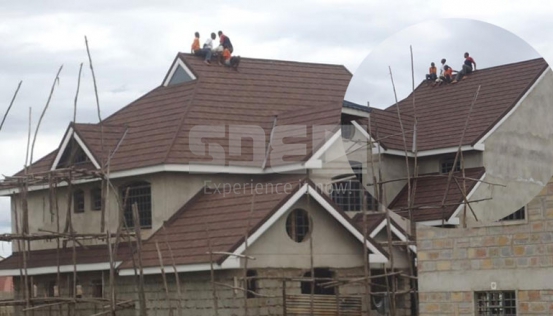 This is how you tell that children are on a very long holiday. And yes, play is not play if it lacks fishy intents — just like climbing this 'mountain' in the city. Well, it's a house.
Hon Matiang'i should rest easy; the boys are aiming high — as in high grades, high marks and climbing high, just like these guys atop this house along Thika Superhighway.
How they scaled up is baffling, but they apparently enjoyed it.