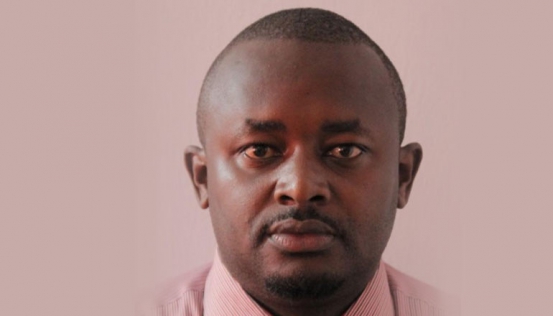 Mr Stephen Muchiri is the Chief Executive Officer, Eastern Africa Farmers Federation (EAFF). He started off as an assistant farm manager and rose to be the head of one of the most influential farmers association in the region. His worst mistake was getting swept up in the quailbusiness craze.
Education
Msc. Horticulture, JKUAT Class of 2003/Bsc. Horticulture, JKUAT Class of 1999/ Kagumo High school Class of 1994.
Experience
Assistant Farm Manager (Horticulture) 2000/General Farms Manager/Outgrowers Manager, 2007/CEO of Eastern Africa Farmers Federation (EAFF)- present.
Awards/Recognition (If Any)
2015 Appreciation Award to EAFF from President Yoweri Museveni for Outstanding Contribution to the Development of the Agriculture in Uganda  during the UNFFE National Agriculture Show/2013 Shield for Outstanding CEO, Board and Council of EAFF.
First Job/First Salary
Assistant Farmer Manager/Sh17, 000 in 2000.
Worst Job/Best job
I have always been in the agriculture sector and I love what I do/ Current Job.
First Neighbourhood/current hood
Guest house in Mweiga town, Nyeri County/Own residence in the outskirts of Nairobi.
Worst Mistake
Getting into the quail business.
Missed Opportunity
Earning a PhD before 40. Now it's a pipe dream.
One Thing You Can't Give Away
Family. My number one treasure.
Most Embarrassing Moment
Fumbling on a in front of an international audience including five African presidents as a Climate Change panelist in Botswana in 2013. I felt so embarrassed.
One Thing You Regret
I have learnt to learn from my mistakes as regretting can always bring me down. I guess am currently not wired that way.
One Unforgettable Person
Pastor Julian Kyula – His inspirational story of using mobile technology and strategic partnerships to deliver affordable financial products says a lot about the business acumen of Kenyans.
Best Advice Ever
It's never too late to realize your dreams and aspirations — Pastor Julian Kyula.
-As narrated to Yvonne Kawira