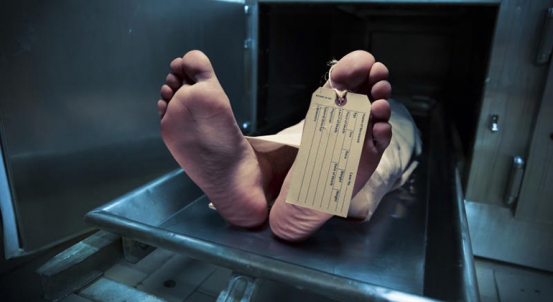 There is a shortage of bodies for research in Kenya. For a long time, unclaimed bodies formed a significant pile of 'teaching aids' at the Department of Human Anatomy at the University of Nairobi. But not anymore.
The introduction of medical schools in a number of local universities has seen the demand for cadavers go up without a corresponding supply.
Would you therefore come to their aid and donate your body for research? After all, of what use will it be, forcing your relatives to spend sleepless nights raising money for your burial, yet Moi, Egerton, Maseno Mount Kenya and Kenya Methodist universities, as well as the Jomo Kenyatta University of Agriculture and Technology would soon be in badly need of cadavers for their medical students, as will Uzima University College.
Prof Peter Gichangi, the acting head at the Department of Human Anatomy at the University of Nairobi says the shortage of cadavers is due to the drastic decline in the number of unclaimed bodies in most mortuaries, besides competition for cadavers from other learning institutions.
"There are more medical schools, around seven, carrying out medical programmes that require the use of cadavers," said the senior lecturer, adding that the dropping of certain cultural practices has further led to deficiency of unclaimed bodies, besides increased use of technology like cell phones to trace the whereabouts of dead relatives.
This state of affairs has seen Prof Gichangi roll out a campaign to encourage people to donate their bodies for research.
The Body Donation Programme (BDP) initiative is aimed at obtaining the right human cadaver, since not every corpse can be used for medical study. For instance, those who succumb to infectious diseases like hepatitis, tuberculosis, or were infected with HIV and certain treatment-resistant bacteria, are not suitable.
"In the past, we used to receive many unclaimed bodies, but now we seem to be getting less. That is why we are starting this programme," explained the don who declined to give the exact number of cadavers his institution needs. "The moment you state the number of cadavers we have, people might get scared, but we have sufficient bodies. Each body is worked on by eight students," he explained.
The professor says that mobile telephony has enabled the tracing and burial of dead relatives, further reducing the number of unclaimed bodies that would otherwise have ended at the department of human anatomy.
In some communities, burial ceremonies are considered as important as marriages, baptisms or initiations. In some instances, families engage in extravagance, spending a fortune, all in the name of pleasing the deceased.
Prof Gichangi explains that different communities in Kenya have discarded some cultural practices regarding the dead and "relatives now care about their departed ones. In the older days, bodies could be left in the open to be devoured by hyenas and other wild animals. Nowadays, people are interested in their kin. They will trace their kin if they are unaccounted for," he noted.
They believe the final burial site has a serious implication on the immediate family and community. Some relatives even move to court, delaying burials for months, even years, oblivious to the financial burden.
Many communities believe in the afterlife, with burial as a necessary link and hence, the reason the disposal of the dead in Kenya is not taken lightly, with many communities pulling all stops to ensure the deceased have a decent burial.