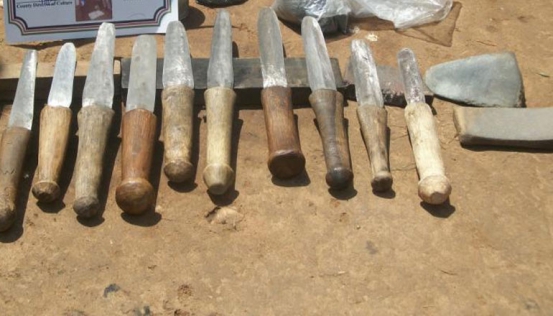 The cut is becoming a chic, pricey affair for loaded Kenyans in urban areas.
While many prefer the traditional style — which is normally free and conducted in the bush — some people are paying up to Sh75,000 for the rite.
A survey conducted by The Nairobian revealed that some private hospitals charge up to 25 times what public hospitals charge for the cut. However, the pricier the rite, the 'sweeter' the experience.
Mama Lucy Kibaki Hospital in Nairobi charges Sh3,000 for the cut, but the same cut at Aga Khan University Hospital is going for Sh65,000 — when operated using local anaesthesia (LA), and a higher cost of Sh75,000 using general anaesthesia (GA).
"The service is outpatient with day-care service," a source at the Aga Khan Hospital told The Nairobian.
When operated using local anaesthesia, a patient is numbed around the area to be operated on and the procedure carried out while he's fully awake. This is the common practice.
Related Topics