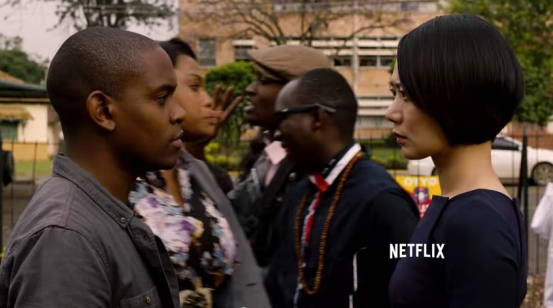 The cast and crew of the American Science fiction drama web series Sense 8, which was created by Lana and Lilly Wachowski of the Matrix film fame, and Micheal Straczynski for Netflix, were spotted shooting in Nairobi over the weekend.
The series portrays eight strangers from different parts of the world who suddenly become "sensates"; human beings who are mentally and emotionally linked.
What made the series stand out was the fact that Nairobi was one of the eight cities where it was filmed, and a good number of Kenyan actors are featured. They include Paul Ogola, Peter King and Chichi Seii.
The first season, consisting of 12 episodes, became available for streaming on Netflix on June 5, 2015. Sense 8 Season 2 is expected to return to Netflix on Christmas 2016