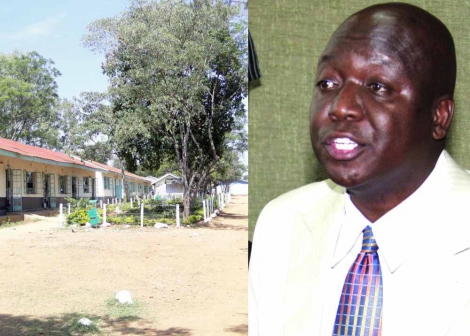 Usenge High School was established in Siaya County as a community project in 1967.
Few, if any, imagined it would one day grow to set the stage for learning opportunities to the locals and beyond.
In a bid to expand the project, the school acquired district status, before later growing into an extra-county boys boarding school. Today, the school has over 900 students.
Located on the foot of Usenge Hill, the school has produced notable alumni, including the National Assembly Deputy Minority Leader, who is also Gem MP, Jakoyo Midiwo. Midiwo schooled at Usenge in the mid 1980s where he engineered a physical battle against Maranda High School.
"We had a football match against Chianda High School and Maranda boys. Incidentally, the guys just descended on us. I said we couldn't live that way. Watu walichapana," says Jakoyo.
Others who enjoyed porridge prepared by 'Machia', the acclaimed cook who still works at the school, are  Kenyatta National Hospital Chief Gynecologist, Dr John Ong'ech, Siaya County gubernatorial aspirant William Oduol, Chianda High School principal Vincent Odhiambo and Prof Owino Rew of Jaramogi Oginga Odinga University of Science and Technology (Jooust).
Other old boys who wore black shorts, gray pullovers, white shirts and black ties include the current deputy principal, Thomas Obura and Agoro Sare principal, Maurice Ogutu. 
Others who were guided by the motto 'Aim Highest' are  Eng Dick Ndiewo, marketing consultant Francis Raudo, who is the current school's board of management chair, Dan Owenda and educationist Owino Kanam.