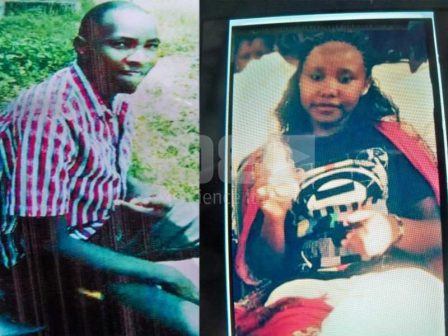 A family is seeking justice after their 19-year-old daughter was allegedly set ablaze by her husband following a domestic quarrel.
Kelvin Gituma is alleged to have burnt Primrose Nzisa to death after she barred him from going out to drink with his friends on May 8.
It is alleged that on the fateful day, Nzisa dipped her hubby's shoes in a basin full of water, something that reportedly angered him. They apparently started quarreling and it is then that Gituma is said to have poured petrol on Nzisa, lit a match and fled from the house, leaving her to burn.
Nzisa who was seven months pregnant suffered 80 per cent burns and died as she was been rushed to hospital by neighbours.
Speaking to The Nairobian, Nzisa's grandfather said that the death of Nzisa was unfortunate and they are now seeking justice since they have reported the matter to the police.
 "I have been taking care of her after the death of her parents. We were shocked to learn of her death. She was buried at Lang'ata Cemetery on June 2, a month after her death. It was a hurried burial and we were not involved. We suspect it was not an accident as they had claimed," he said.   
The matter was booked at Jogoo Road Police station under OB 4/08/05/2016.
 Peggyrose Ajusa, the area Gender Based Violence Organising Secretary and Nyumba Kumi chair, said they are aware of the case and suspect foul play.
"It is so sad that a young girl died like that and police are dragging their feet. No arrests have been made yet, and the suspect is still free," she said.
Area assistant chief Fred Mbaka said the matter reached him days after the girl had succumbed to her burns but promised to take action.