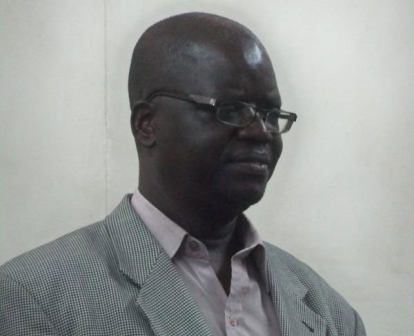 A city preacher has moved to court to sue a primary school teacher for allegedly calling him a prostitute.
The accused, identified as Elias Ajowi, reportedly abused Felix Kasum, a senior preacher at Anglican Church of Kenya, on May 7, 2016 in Kasarani.
According to police, Ajowi created disturbance likely to cause breach of peace by uttering unprintable words about the preacher's mother.
In another count, Ajowi who is the complainant's immediate neighbour, was accused of damaging the preacher's windowpane valued at Sh500.
The two, according to witnesses, have been involved in several confrontations over a compound fence.
Kasuma told police that he was at home with a visitor on a weekend. Things reportedly got out of control when the visitor left the complainant's house for a short walk. The visitor is said to have moved next to the disputed fence separating the two neighbours allegedly to admire it.
It is alleged that Ajowi shot out of his house and ordered the visitor not to stretch beyond the fence.
It was then that the preacher allegedly stepped out having heard a commotion outside and was, according to court documents, met by an irritated Ajowi.
The accused allegedly insulted the pastor by alluding to his mother's private parts.
Ajowi denied the charges and asked for lenient bond terms. He was released on a Sh10,000 bail. The case will be heard on June 22.