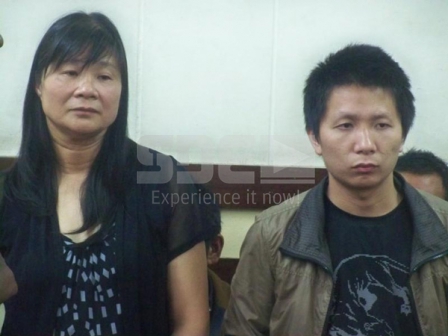 Two Chinese nationals will have to pay heavy fines or serve lengthy prison terms after being found in possession of wildlife trophies.
Yu Miahong who was found in possession of two ivory tusks has been sentenced to seven years in jail or a fine of Sh5 million. Zhang Bailioni was sentenced to two years or a Sh5 million fine.
The two committed the offence on April 4 while transiting through Jomo Kenyatta international airport from Nigeria on route to Guangzhou China.
Miahong however pleaded for mercy saying she was ill and had bought the tusks and lion teeth to heal her from cancer.
They pleaded with the court for a lenient sentencing saying that they are from humble backgrounds.
The court considered their mitigation before the sentence, and urged them to respect wildlife.
The trophies included bangles and a comb of worked ivory and shells of pangolin all with a street value of Sh1.4 million.
The two were arrested by Customs officials at Nairobi's Jomo Kenyatta International Airport when sniffer dogs singled out their luggage while on transit.
The exhibits were forfeited to the Kenya wildlife service.