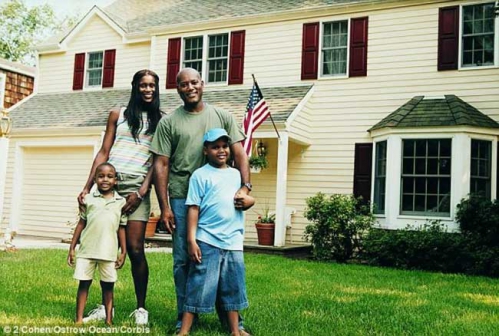 One time, former boxing champion Conjestina Achieng went on a two-week tour of the USA and when she came back to Kenya, she couldn't stop saying, "You know worr I am sayin?"
After visiting a foreign country, it's normal to find locals adopting a tweng. Never mind, Kenyans who studied in India, Italy, Russia, Ukraine and Greece rarely return with accents that would make you mistake them for a Patel, Marco, Ivanov, Alexei or Costopoulos.

Here are 10 irritating things when Diaspora Kenyans jet home:
1. Ngai!...Am I safe?
This mohine who has lived in Dandora all his life, before getting a scholarship to study in some community church run college in Wyoming, will ask his childhood friends: "Is Buruburu safe after six?" when they ask him to join them for drinks.
2. Do you take cards?
Otieno, who grew up in Kasipul-Kabondo before he was saved by some missionaries who took him to Canada for college studies, will ask if he can swipe his Visa card at the local butchery.
3. Is that sparkling or orange water?
Seriously? How do you expect a shopkeeper in a sleepy village in Murang'a to stock sparkling water? People there drink water straight from Mathioya River and have never died of bilharzia...
4. Like back in the US... my foot
Every sentence has to have a comparison of how different things are like back 'home' in the US of A... "This traffic... my God!... like back in the US there is nothing like this!" ..."Like back in the US...things are efficient, there is service delivery... "
5. Gas is petrol, right?
These Diaspora guys come and shortly forgot they called 'ngata' petrol. They call it gas and thus have to go to a gas station...  supermarkets are convenience stores. And they will ask whether you moved houses to a 'Condo'... and when you zubaa whether they meant 'kondoo' they correct  that it's 'condominium' back in Delaware...which is a Shagz like mid Atlantic State equivalent to Ruiru in Kenya. And by the way, nobody gives a rat's butt what you call things in the US!
6. I can't speak Luhya fluently
These are nincompoops who used to get the 'disk' for not speaking proper English or Swahili and always translated English from vernacular when talking during the Kibaki presidency. But now they proudly brag through their noses that "I only speak Luhya and Swa kidogo!"
7. Is mutura inspected?
Yes, we know Kamande the butcher handles money, and still uses the same hands to roast mutura. But we have been eating his food since we got our first jobs and nothing has ever happened...apart from an occasional stomach ache that Vodka quickly cured. But when these Diaspora charlatans come everything has cholera!
8. Don't you guys tip...
Tipping waitresses and bar maids is good. But many Kenyans who just landed from London take it a step too far. Hey will tip a waitress Sh1000 after paying a Sh1, 500 bill. They even tip gas station attendants!
9. Overnight patriots
They look for Maasai market where they buy and wear Masaai shukas and sandals everywhere. They want African things. They want to tour the Maasai Mara, yet when they lived in Pangani estate they furthest they ever went was for a "loose mbuzi thing" (read goat eating) at Ole Polos in Kajiado.
10. Polite dictators
If they have been given stuff to deliver to you, they will make sure you pick them from where they are... like when they jet at midnight, you should be there because "I don't want luggage!" and when they go to Mombasa, they carry your stuff and you have to wait for them.