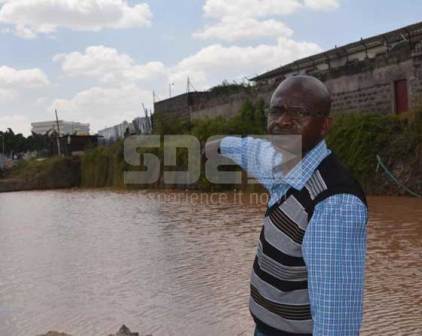 City Hall is yet to act on the owner of an upcoming petrol station along Mombasa Road that has claimed a life and still poses a risk to many other people.
Peter Wafula, 12, drowned in the pond on January 23. But even after the area residents protested and petitioned the county government to take action, nothing has been done.
The pond at the junction of Mombasa and Likoni roads is partially fenced, leaving motorists and pedestrian vulnerable to drowning.
Michael Wafula told The Nairobian that his son was with his friends when they strayed into the pool and took a dive only for him to drown. His body was retrieved by a resident after county officers and police were overwhelmed by water.
"If the county and owner were responsible, my son would be alive today. I want justice and compensation. Why is the county silent? The owner is also mysterious," complained Wafula whose son was the third of four children.
He attended St Bakhita Primary School in South B. Last year, another pupil from the same school drowned in an unfenced pool near Winner's Chapel church.
The area County Rep Manoah Mboku wrote to the then county Lands and Housing boss Tom Odongo to complain about the danger and negligence by the developer who is only identified as Ibrahim from Eastleigh. But City Hall has remained mum.
"The Lands office has refused to take action or have the area fenced. We wonder who the owner is and what connections he has with the county for him to breach the laws with such abandon" claimed Mboku.
The current Lands boss, Christopher Khaemba, said he was not aware of the matter reported to his predecessor but was going to follow it up. "I will get my officers to pursue it and take the right action," he promised.