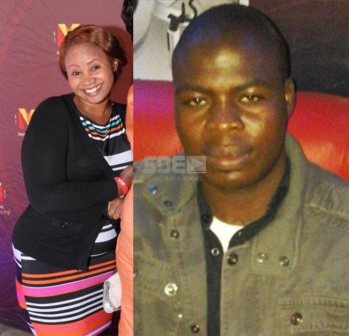 Earlier this week, a man going by the name of Denis Oyaro, accused Vitimbi actress turned radio presenter Eunice Wambui (popularly known as Nyasuguta) of being a con.
"It's embarrassing that one of my clients has been deported back to Kenya because of this so called celeb. She refused to return her passport and the new one does not match her visa number. If you see her, report to Central Police (Station)....If you have a similar case, please report to Central too. Several people have reported too (of being conned) and (we) hope that soon we will catch up with her. Her name is Eunice Wambui (Nyasuguta)," Oyaro posted on Facebook.
Oyaro's comments were followed by anonymous emails sent to a popular blog.
Heads Up tried to call and text Nyasuguta, but her phone was off.
The plot thickened on February 2, after screenshots of correspondence between Nyasuguta and Oyaro emerged online.
According to the correspondence, Oyaro was supposedly a jilted lover who wanted to have sex with the actress and when she refused, he decided to ruin her reputation.
"....I will continue ruining your reputation if you don't sleep with me," read part of the WhatsApp message.
Nyasuguta apparently pleads and maintains that she cannot have a relationship with Denis.
"I can never have a relationship with you...I can't believe you could do this to me," she responded.
When reached for comment, Oyaro rubbished the allegations as false and malicious.  "I have never solicited sexual favours from her. I have seen several conversations on WhatsApp that she claims are between me and her, which is not true.
This is bulls**t. If she is serious, why can't she report to the police or sue me? She has 10 passports belonging to some of my clients and I have  reported her at Central Police Station," Oyaro told Heads Up.
When we asked for an OB number to confirm if he had reported the matter, Oyaro referred us to Nyasuguta's former secretary, Rose Mulama, whom he claimed was the one who reported the matter. But the phone number he gave us was off.