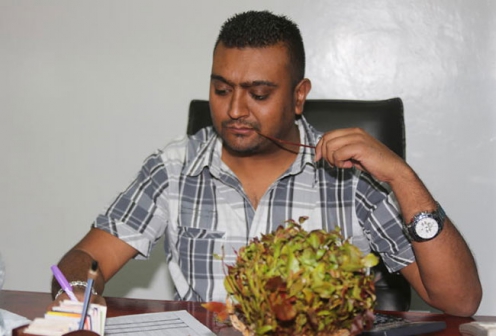 Leaders from Meru have trashed a research study on miraa which was conducted by Moi University.
The study, led by Dr Ochiba Lukanda, found that the virility affected fertility among men.
"The scientists should have come to the ground. Had they taken the trouble to come to the ground, starting in Chuka, all the way to Ntonyiri,(where-miraa chewing is a major pastime), they would have appreciated that the big number of children in school proves that miraa does not cause infertility," said Meru County Agriculture Executive Jenaro Gatangugi.
Meru County Assembly Speaker Joseph Kaberia termed the study inconclusive and needed verification and "they (scientists) did not even come to the miraa-growing region. They ought to have come to Igembe Central, where I come from, to see for themselves the big number of children and healthy population."
Kaberia added: "Kongo Ka Mau Primary School in my area has more than 2,000 pupils. So to say miraa causes infertility beats logic."
Igembe North MP Joseph M'Eruaki, a habitual consumer of miraa, railed against the scientists, arguing, "In Netherlands, they have cafes where bhang is legally consumed. Miraa is not a drug and does not cause infertility as the scientists claimed."
"Had the scientists been present at the Mutuate Catholic Church during a service graced by Deputy President William Ruto, they would have appreciated the big number of children who overwhelmed adults, proving the virility of our men," M'Eruaki fired.
Governor Peter Munya on his part claimed the research findings were not based on concrete facts, and asked the researchers to issue an apology.
Ambassador Rajesh Hirani termed the study a laughable farce saying: "Do the scientists mean the big population of children in schools, churches and farms is a fraud? Do they mean the children are not born by Meru men and women?" He confessed to chewing miraa during office hours and at social places.
Dr Lukanda however defended the research saying: "The study has proven that the consumption of miraa affects sexual capability of men and could lead to heart attack." Adding his voice to the findings, Dr Atwoli Lukoye said miraa caused mental disorders such as depression, delusions and mood swings.
The study which was commissioned by the government last year also revealed that the plant affects the mortality of sperm besides raising blood pressure, but it does not cause cancer.
Miraa crop occupies over 70 per cent of the land in the Igembe region.