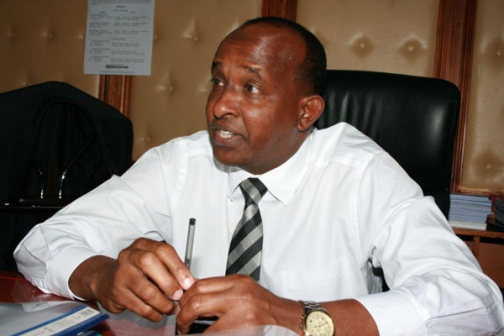 Parliament Leader of Majority Aden Duale has no kind words for some Coast politicians.
According to the Garissa Township MP, Coast leaders are cry babies who spend time lamenting yet they lack a development agenda.
Duale was reacting to accusations by the opposition that the Jubilee government had discriminated against Coast residents in its recent cabinet appointments. In the Majory Leader's view, the leaders, majority of them from Mombasa County, always complain about historical injustices and segregation by the government yet they are in the same government.
"There is a culture of lamenting by political leaders especially in Mombasa just to please their masters. If you keep on lamenting as a leader, what do you expect of a common Mwananchi?" said Duale who was in Mombasa to raise funds to rehabilitate Liwatoni Primary school.
"Some leaders don't have a plan since year one in office, all they do is complain even though they have the power to effect the change they want," added Duale.
Referring to ODM's Changamwe MP Omar Mwinyi, Duale said politicians should stop lying to the people about the government's failure to allocate funds to buy new ferries in the county.
Mwinyi had blamed the government of getting its priorities wrong by compensating Evanson Waitiki, the owner of the controversial 930-acre farm in Likoni, instead of buying new ferries.
"We were told that we should settle the squatters in Likoni first or we shall not get votes. Now we have done so, and some people are complaining that we should have addressed the ferry issue first. Really?" questioned Duale.
He said that Muslim leaders from the coastal and north eastern region are given over 100 billion shillings for development each year but coastal leaders are yet to show any meaningful development.