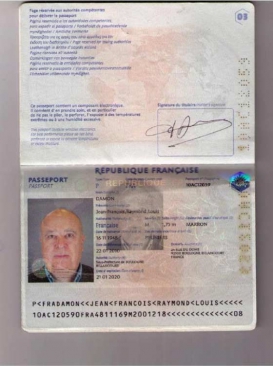 A man who was recently accused by a Maasai dancer from Oljorai in Gilgil of allegedly sodomising and introducing him to pornography, is facing divorce charges in court.
Francois Louis Raymond Damon, the proprietor of Sleeping Warrior Lodge in Soysambu Conservancy in Elementaita, has been accused by his wife, Jacqueline Ruth Damon, of allegedly denying her conjugal rights since 2005. She also alleges that on one occasion, Damon compelled her to have sex with different men. She accuses her husband of engaging in extra-marital affairs.
In the court documents, Jacqueline claims that Damon abused, humiliated and mistreated her in front of their children, family members and friends for which she suffered indignity, disgrace, humiliation and degradation.
The mother of two adds that her husband has turned into an alcoholic who is temperamental and quite unpredictable. In the documents filed at the Naivasha High Court, Jacqueline tells of a time when one of their daughters caught her father red-handed sodomising a young boy from Rwanda.
In the affidavit, the wife who is a co-partner at Sleeping Warrior, says that she came to learn in 2012 that her husband was engaging in sodomy and homosexual affairs.
She adds that Damon impedes and meddles with the smooth operation of the lodge despite both of them been directors. In the court papers, the wife says that her husband refused to pay any pre-natal care bills and all other medical and education expenses she incurred.
While supporting her calls for divorce, Jacqueline terms her marriage as irretrievably broken down, adding that their differences are irreconcilable.
Damon who was accused by the Maasai dancer moved to the High Court to stop the charge of sodomy, claiming they are an infringement on his constitutional rights.