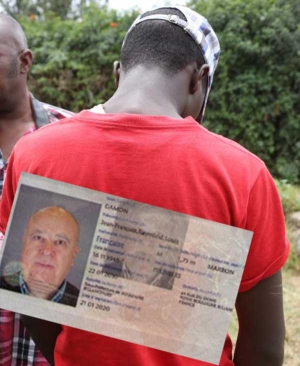 A Maasai man has come out with claims that he was repeatedly sodomised by a French national who he previously worked for.
The 22-year-old man from Oljorai in Kongasis Gilgil Constituency is accusing Francois Louis Raymond Damon , the proprietor of Sleeping Warrior Lodge in Soysambu Conservancy in Elementaita, Gilgil of drugging and raping him. He also claims the foreigner introduced him to the business of pornography.
 It is alleged that on December 24, 2011, Damon hired young Maasai dancers to entertain guests at his lodge. The man accusing Damon was reportedly among five dancers hired by the Frenchman. He further claims that Damon offered to meet him alone two days later.
 "I was dropped by a motorcycle operator near the road leading to the lodge and Damon picked me in his vehicle and we drove towards an abandoned quarry," he said.
The hotelier allegedly drugged him and upon waking up, "I was naked and realised that I had been sodomised and pictures of the whole incident taken."
 Court documents indicate that the victim confronted Damon who threatened to release the pictures. It is alleged that he was then offered Sh300,000 to buy his silence, a deal that was sealed with a Sh150,000 down payment.
 In his statement, the Maasai man claims that he later accompanied Damon to his Loresho home where they engaged in a sex orgy involving six girls and four boys aged between 14 and 17 years.
 Unable to control his bowels, "I filed a complaint on July 21, 2015 to expose the hotelier and save other young boys and girls."
Corporal Daniel Chepkwony from CID office in Naivasha, says, "Medical evidence indicates that the victim was sexually abused repeatedly."
 Damon has now gone to the High Court in Naivasha seeking to stop the charge of sodomising, claiming that the charges infringe on his constitutional rights.
The prosecution wants the court to dismiss the application by wDamon, stating that there is enough evidence to prosecute the accused.