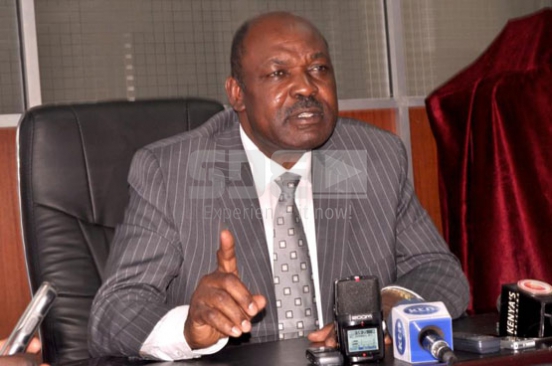 Residents of Kisumu County are up in arms with governor Jack Ranguma (Pictured) after he allegedly blew Sh15 million to 'transform Kisumu' at a Nairobi Hotel.
Ranguma and deputy Ruth Odinga took county executive members, some of his office staff and 'the transform Kisumu' team to upscale Villa Rosa Kempinski after being air lifted from Kisumu Airport to Nairobi and given allowances.
This irked residents of Kisumu wondered why the meeting could not have been held in Kisumu, which was the city to be transformed, and where there are hotels with good facilities that could have cost the county less.
Some of the office staff even uploaded photos and selfies of the good moments at the prestigious hotel in Nairobi.
But the office of the governor has denied allegations that they used Sh15 million at Kempinski hotel since "That amount is outrageous, we only spent Sh89, 000," said Erick Odida the Chief of Staff of the governor. He said that he is used to the propaganda that is now all over the county to taint the name of Ranguma.
Kisumu Director of Communications Zachary Ochieng confirmed that they only used Sh89, 000 at the hotel and it was only for breakfast.
"We neither had any other meal nor lodged at Kempinski as alleged," said Ochieng.
He stated that the function was an opportunity for the roving ambassadors who were tasked to transform Kisumu, to give their presentation five weeks after they were selected.
Ochieng said their decision to fly Ranguma, Odinga and other executives to Nairobi for the event was to limit costs.
"Most of the ambassadors stay in Nairobi. We looked at the cost implications of flying the ambassadors and accommodating them in Kisumu compared to few staff accompanying the governor to Nairobi and realised that the decision we made was appropriate," said Ochieng.