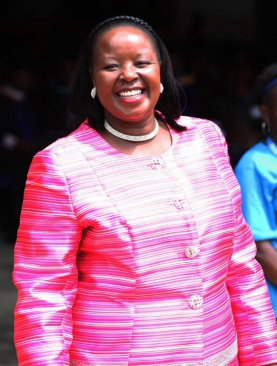 Bishop Margret Wanjiru of Jesus Is Alive Ministries (JIAM) was barred from contesting the Nairobi gubernatorial seat in 2013 because she didn't have a degree, not even in theology. Her JIAM profile says she has a Doctorate in Divinity excelling in the matters of religion, education and human sciences, besides obtaining a certificate on governance from Harvard University - USA.
Her PhD was awarded before her Bachelors and the Commission for Higher Education rejected her educational qualifications in 2013 after revelations that she received the degree of Doctor of Theology from Vineyard Harvester Bible College on July 13, 2003 and later in October 26, 2010, received a Bachelor's degree in Christian Leadership from United Graduate College and Seminary International.
Bishop Margret Wanjiru has since graduated with a BA degree in leadership and management from St Paul's University in 2014.
Related Topics