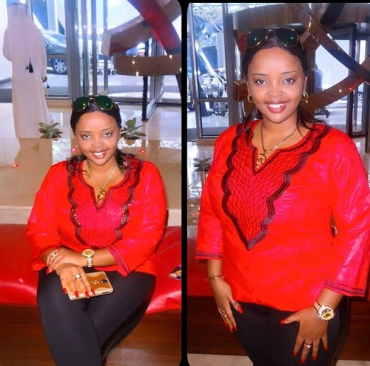 Few Kenyans knew about Reverend Lucy Natasha, a preacher many claim is too cute to be on the pulpit. Her 'unveiling' came courtesy of Nairobi Senator Mike Sonko, who confessed on social media that he couldn't get enough of Natasha's sermons. Curious Kenyans, many of whom believe that Natasha is a Rwandan - owing to her beauty - questioned Sonko's 'love' for the woman's ministry.
Since the senator's revelation, many Kenyan men have been on 'her case', with others wondering how she has been able to grow a ministry at such a young age.
Natasha who says she was ordained four years ago, and has since visited more than 20 countries preaching the good word, told The Nairobian she owes everything to God.
Sporting high heels, the 'woman of cloth' smiles easily, revealing two gold-coated teeth. She admits that she has been hit on by men so many times.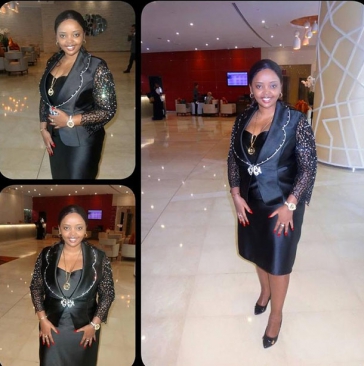 "If I can remember correctly, about 25 men proposed to me online in less than a month," she says in relation to the buzz Sonko's remarks created. "I cannot discourage them though, I just pray that they find good wives to take care of them," she adds.
But as she prays for the Kenyan men who continue to hit on her, she also dedicates her life to God, trusting that the almighty will send the right man her way.
"I am currently serving the Lord and trying to transform the young generation. I will continue doing that as I wait for the right time when God gives me the right man, one who is a believer, friend and supports my ministry," Natasha reveals.
About her gold-coated teeth and heavy bling, she says: "I coated my teeth in 2006 in South Africa where I was studying. It's not like fashion to me, but rather a way of reaching out and connecting with my fellow youth in the ministry."
On whether she's Kenyan or Rwandan, she says that: "I am a Kenyan, born and raised in Eastlands contrary to people's perception that I am Rwandan. In fact, I schooled in Umoja before going for further studies in South Africa.
The public relations and theology graduate however has not let the flattery about her being the sexiest preacher in the country get to her head.
"Many say I am the sexiest preacher in Kenya, but personally, I consider myself a tool in God's hand. They are however entitled to their opinion," she says.
Natasha stammered a lot as a child. "Looking back, it's a miracle that I can now fluently converse like other people, because I stammered a lot, to the extent that my mother even once invited preachers to pray for me," she reveals.
When not preaching or traveling, "I love cooking," she says. "I know how to cook ugali and pilau, but my chapatis always turn out square! If I was not preaching, I would probably be a news anchor or photographer," she adds.
The first-born in a family of three recalls that her journey to the ministry started when a preacher predicted that a prophet would arise from her family. She says the preacher chose her, pointed at her upon which her stammering stopped. She was 10 years then.
The prediction, according to Natasha, came to pass when she was ordained in 2011 at Huruma's Redeemed Gospel Church.
Natasha has attracted thousands of followers in less than a month, including Nairobi Senator, whom apparently she has never met or dreamed about meeting.
"I was also shocked to see how he (Sonko) shared that he loves my messages on YouTube. Many people talked about it both positively and negatively. But Sonko is a man of the people, and if he calls me, I will listen because he is our leader. I hope to bless him soon with my DVDs and books," says Natasha.
Natahsa says she gets money to finance her life from her books, partners, as well as her missions abroad.
Some of her books include: Seven Keys to Success, Touching Heaven through Prayer, Every Problem has Expiry Date and Characteristics of God's Leading Lady.
Natasha's mother and her best friend heads Kawangware's Maximum Miracle Church.