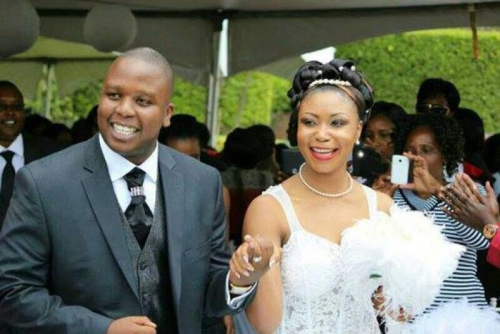 Laura could allegedly have obtained additional large sums of money from more than seven Asian businessmen.
Laura is the woman Kenyans have been speaking about all week after pictures of a Sh10 million Land Cruiser VX were splashed on social media. The car was a gift for her husband of one year, Mark Mwenje, who celebrated his 30th birthday last Saturday at a Naivasha resort.
Most of the businessmen we spoke to on condition of anonymity say Laura promised them big deals in government and in multinational companies at a minimal facilitation fee of around Sh3 million.
But after the money was paid, they claim, she cut off all communication. Not willing to tell the world they have been conned, many of the top Asian businessmen allegedly wrote off their losses and moved on.
They were neither willing to be dragged through a messy court process to recover their monies nor have their names and businesses splashed in the media.
"I have given up. I let her get away with it. I count it as a bad loss, a hit the business took, and I have moved on," one businessman told The Nairobian.
The others refused to be interviewed on record arguing "being seen to have associated our brand with her might hurt our businesses."
A landlord we spoke to admitted that he evicted Benchmark Solutions from his office block due to non-payment of rent.
"I wouldn't want to be seen as a person who shares my client's secrets, but I had to evict her and I don't know where she found new offices. She kept coming up with excuse after excuse until I kicked her out."
Her other landlord in Parklands 6th Avenue, also reportedly kicked her out due to non-payment of rent, says a real estate manager.
Another businessman in the IT business claims she conned him off Sh5 million.
"She picks on Asians because some of us don't like publicity, especially if it is negative. She also knows we don't have the time to follow up with the police or court processes. All we can do is warn other business people not to deal with her.
"What hurts most is when you see her parading her riches before the entire world yet you know she owes you a lot of money. I am surprised she has the guts to flash money around yet she took money from me and never delivered," says the businessman.
Efforts to reach Laura Akunga on these new allegations were futile as she didn't respond to our calls, text and WhatsApp messages.