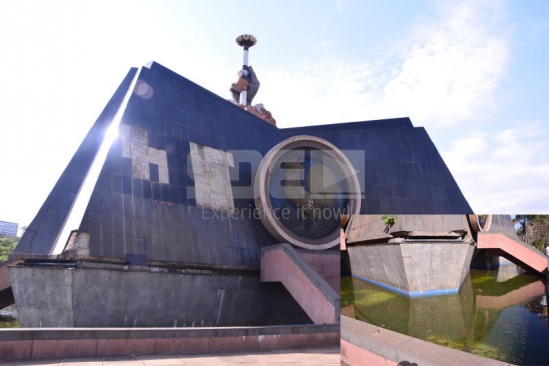 The Nyayo monument in Nairobi's Central Park, once a favourite spot for many visitors to the city, is chipping piece by piece.
The four-sided monument was erected in 1988 by the Kanu regime to honour retired president Daniel arap Moi, but the monument that once featured on the Sh100 note has little to show that Sh18 million was spent on it, most of the money, deductions from civil servants' salaries.
The Italian marbled monument was erected to mark the 10th anniversary of the Nyaro era and 25 years of independence in a Sh318 million ceremony graced by ten presidents.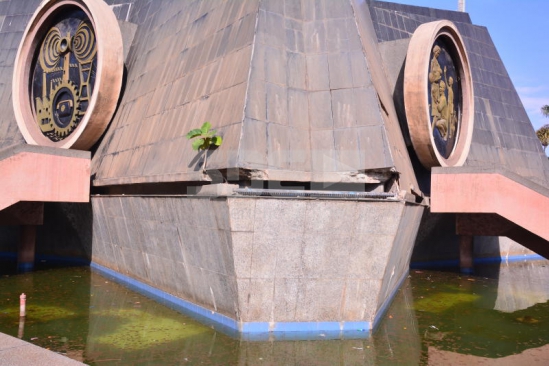 However, the monument would gradually be defaced as a way of making 'political statements'.
Former Prime Minister Raila Odinga, then Ford Kenya deputy director of elections in 1992, vowed to demolish it "once Ford Kenya comes to power."
Today, the water that gushed all around (as visitors took photos) is no more, the marbles are falling off and plants have sprouted on the edges of the tumbled sections.
The monument was rehabilitated few years ago and Dr Hosea Wanderi of the Sites and Monuments, the National Museums of Kenya, says the park and the monument — that were gazetted in December 1995 and currently protected under the Museums and Heritage Act — are under the management of the Nairobi county government.
County Culture and Community Services chairman Ronald Milare said the committee was unaware of the status of the monument but would task the county to salvage it. "Actually it is you who have brought this to my attention. But I will follow it up" Milare told The Nairobian.
Related Topics