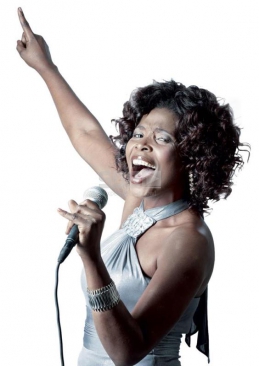 Energetic Tanzanian songbird Rose Muhando has come out clean about her life-threatening sickness and the loss of her unborn baby last December. The gospel sensation emphasised that she did not procure an illegal abortion as was widely reported in sections of the press.
 "I'm a mature God-fearing woman who is running a ministry. I cannot procure an abortion. However, there are things beyond us," said the celebrated artiste who started her career as a choir teacher.
Rumour
 Blogs went into a frenzy with news that the celebrated singer had terminated a seven-month pregnancy, leading to her arrest and grilling by Tanzanian police.
 The Nibebe hit maker has put those rumours to rest and clarified that she was never questioned by police or the media.
"I'm a mother of three children and a grown-up. At my age, why would I go for an abortion? Do I look like someone who does not love her life?" she asked.
 Muhando,39, who is also the 2008 Kenya Groove Awards winner for the Best Female Gospel Artiste in Africa category, expressed her disappointment in the media for spreading the misleading rumours.
 Muhando disclosed that she had contracted a strange illness and promised to make public a diagnosis by her doctor as soon as she lands Nairobi in three weeks' time.
"I was suffering from a strange disease that caused my legs to swell for three months. I will bring evidence from the doctor for you to understand that I'm not 18," she said.
They are unhappy with my progress
Muhando also denied allegations that she risked being jailed for the alleged abortion and blamed her woes on 'enemies' she created after dropping them off her team.
"I decided to get rid of some people from my team and that obviously did not go down well with some of them.
They are now working very hard to kill my career and bring in new artistes who they can misuse," she claimed.