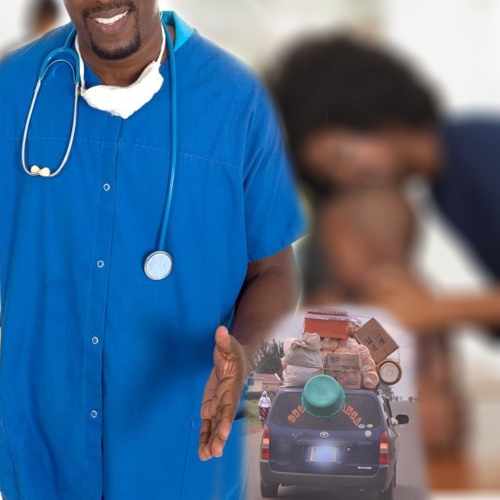 It will surprise jealous women tired of their cheating men that the perfect husband exists.
He is over 60, earns over Sh50, 000, is a Teso and Muslim, has postgraduate qualifications, drives a Toyota Probox and works as a casual labourer.
Put differently, married women shouldn't delude themselves. Their husbands not only cheat, but girls barely out of college are dying to be swept off their feet for reasons that have nothing to do with ageing or men's imagined virility.
An exclusive Ipsos survey commissioned by The Nairobian reveals that 87 per cent of women aged between 18-35 know someone who is dating a married man. Frighteningly, 50 per cent of married men have unprotected sex, meaning wives who kick a ruckus after discovering condoms in their husbands' wallets should probably give them a peck.
So ingrained is the Kenya man's itch to chase skirts that 90 per cent of the women sampled say they have been hit on by a married man "whom they knew was married or later found out was married." But proof that it takes two crooks to tango lies in the revelation that 79 per cent of women who are romping a married man crawled beneath the sheets knowing the hairy bugger was married anyway.
Their motivation is not rocket science.
Eighty five per cent of women who sleep with married men do it because its a meal ticket to Easy Street. These men nurse their financial worries. Not surprisingly, women cheat mostly with men who drive cars like Mercedes Benz, BMW or Subaru (13, 12 and 10 per cent respectively).
So, Mama Watoto, if your hubby drives a Probox, Toyota 110, Toyota NZE, Mazda Demio, Mitsubishi Lancer, Nissan Wingroad or Volkswagen Beetle, keep him. Single women don't want him!
Money aside, other women date married men because they are not yet ready to be nagged into marriage (22 per cent) or are seeking emotional security because married men are presumed to be more caring and responsible. It has very little to do with physical attraction or imagined prowess in bed, you randy old goat!
According to the survey, married men who cheat most on their wives are aged between 35 and 39 years, followed closely by men aged 40 to 44. Married men aged over 50 behave quite well, either because they have finally grown up or (damn it) they can't get 'bendera ya Kanu' up anyway.
These rabid cheaters have two or three children and have been married for more than five years. Doctors top the list of 'doggers' at 15 per cent, followed by men who work in banking (14 per cent), civil servants (12 per cent) and businessmen (12 per cent). Obviously, these men have, or are presumed to have, cash to throw around.
Surprisingly, few of the women sampled date lawyers. Who would have imagined that learned friends are stingy? Married male journalists and insurance agents also don't score too well with young women. One suspects their jobs wear them out, leaving no energy to entertain mistresses (fact). That, or they are broke niggas without the cash to pay rent for young women in Umoja, Zimmerman (fact).
Judging from the survey, women married to Luo men have reason to worry. Thirty per cent of the women sampled said they were dating married men from the lakeside, followed by Kikuyu, Kamba and Luhya men.
However, that only one per cent of the women sampled said they were dating Teso, Meru or men of mixed race, could be about population dynamics and not necessarily because men from these communities are wired to zip it.
Curiously, only four per cent of the women said they were dating politicians. The explanation, however, could be that politicians, who are known to be a randy bunch with multiple mistresses, are few and spread too thin on the ground (pun intended).
Catherine Mbau, a relationship expert at Arise Consultancy, however, dismisses the belief that all men cheat.
"Of course there are men who don't cheat, but since we are already socially wired to believe that all men are unfaithful, we sort of anticipate it," she says.
Now to the age old question: Why do men cheat? The women surveyed say married men chase skirts out of boredom, lack of interest in their wives, good old lust, physical separation from their wives, or (you won't believe this) revenge!
Finally, if you are a married woman whose husband is playing' away matches', don't waste your time insulting your 'helper' through midnight text messages. 71e per cent off such women have no regrets, 29 per cent would have a child with the cheater, while 32 per cent of them would quickly pack their fornication bags and move in if he kicked your butt to the pavement.
In the immortal words of Don Vito Corleone in The Godfather: "It's just business, nothing personal."
Related Topics