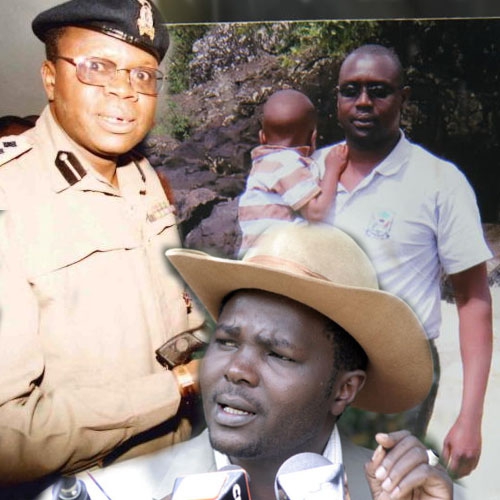 The mysterious murder of ICC witness Meshack Yebei rekindles memories of similar killings of individuals suspected to have had crucial information about the 2007/8 post election violence.
Yebei was allegedly kidnapped near his Sugoi home on December 28, 2014. In January, a body thought to be his was found at a river some 40km from his home.
Even though, his family insisted it was his body, fingerprints of the badly mutilated corpse proved it was not Yebei, who was allegedly a key defence ICC witness at The Hague. DNA tests revealed the body belonged to Yusuf Hussein, another man who had also gone missing around the same time.
The body of the real Yebei was later found at the Tsavo National Park on December 30. It had lied unclaimed at the Voi Hospital mortuary for more than a month, before the family was notified, leading to its positive identification.
A postmortem will reveal how Yebei was killed against the backdrop of previous claims by ICC prosecutor Fatou Bensouda that potential witnesses were constantly threatened.
Some of the slain people suspected to be in possession of information regarding the violence included Mungiki spokesman David Njuguna Gitau, Mungiki coordinator Maina Kang'ethe aka Diambo, Mungiki acting chairman Charles Ndung'u Wagacha, Mungiki national treasurer Naftali Irungu, George Njoroge Wagacha and former senior deputy commissioner of police, Benard Kimeli.
On June 20, 2012, Bensouda alleged that some witnesses had been issued with death threats, particularly those with links to the Mungiki sect. ICC Outreach Coordinator for Kenya and Uganda Maria Kamara could not be reached.
Gitau was on record expressing his desire to meet former prosecutor Luis Moreno Ocampo. His killing coincided with the arrival of Ocampo who was on a visit to collect evidence about the 2007/8 violence.
He was shot dead on November 5, 2009, on Luthuli Avenue in the city. According to a witness, Gitau was walking in the company of two men when an argument broke out, before one of them drew a gun and shot him inside an electronics shop where Gitau had entered. The killers fled without stealing from him.