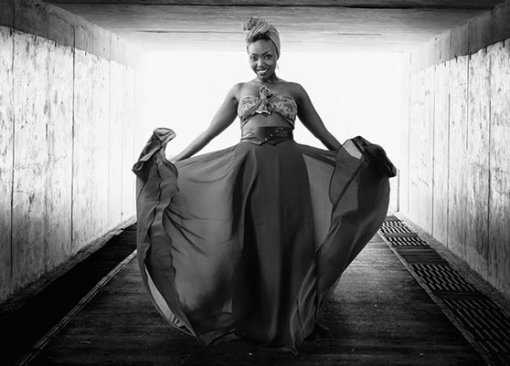 She won hearts with her music at the Tusker Project Fame competitions, received slack from audiences and has risen above it all to become a renowned force in the Kenyan showbiz industry.
Besides being a songstress, her recent trending topic dubbed #100DaysOfAfricanMusic shows just how far she will go to see African art rising.
Born and raised in Nairobi, Patricia attended Shepherd's Junior Primary School and later joined Moi Girls School Nairobi. Her love for music started at the early age of 9 during which her mother enrolled her to a music school.
Consequently, her basic knowledge in music came in handy for Patricia as she got to join the high school choir, musical groups and drama performances further affirming her prowess in the arts.
For her higher level of education, Patricia joined the school of Science and psychology at Moi University. While in Moi University, she was able to take semester breaks and take part in theatre plays and musicals.
It was during this time that Patricia landed the coveted role on Tusker Project fame where she sites Kavutha Asiyo as one of her greatest musical mentors,
Patricia's talent was unveiled to the world in TPF, but with the fame came consequences. Despite people holding grudges against her when she voted out her fellow Kenyan from the competition, Patricia learnt her lessons and rose above.
After the competition, she got busy with musical performances that saw her build her brand in the local arena.
She also got cast for a musical production "Out of Africa: A safari through Magical Kenya" which saw her travel to Europe on tour. "Out Of Africa was great. It was magical, it was frustrating, it had its funny moments and its dark times, and most of all it was a huge revelation of what I want and what I don't want for myself as an artist." She said.
Being one to openly admit her flaws and strive to achieve what she wants, Patricia admitted that there are times when she has been frustrated during auditions. She mentions that she still feels the jitters whenever she takes to the stage.
I suffer some form of social anxiety that has me doubt people's desire to have me around them and I'm not keen to ask them directly about it. She comments
Alongside her show on Homeboyz radio, Patricia runs her blog through which she is able to communicate with her fans. The older I get, the less time I spend around people, so I suspect I'll be here a lot more. Her profile reads.
Having risen from the TPF Academy to build her name in the local musical scene even hosting Afrocentral radio show, Patricia keeps setting pace and we celebrate her as our WCW today.
Related Topics