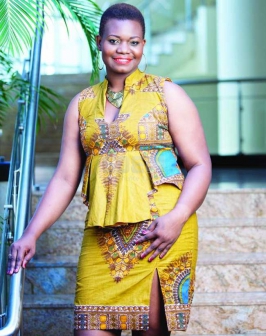 By Sheila Kimani (@sheilakimm)
With accolades to her name, Tina Koroso is an international radio personality whose fun side on radio seamlessly translates to her real life. 'I love dancing and sometimes I would do it while presenting' she says.
Having hosted the drive show alongside comedian Zulekha on Radio Maisha, Tina's star rose with fans always tuning in to their witty discussions.
"Through our discussions, we always wanted to give our viewers value both personally and entertainment wise. Eventually, I feel that we achieved that because some fans still contact me to date." Tina told SDE.
Born and raised in Tanzania to a royal family, Tina's life turned out to be an adventure as she later on grew up in Botswana, then went to South Africa for her higher education. "I am an African citizen because I basically kept on travelling and meeting people as I grew up. To date, I still feel the urge to travel the world whenever I can and I'm already so open to meeting new people." She said.
In regards to education, she attended Moshi Primary School, Benthema School, then went on to South Africa where she pursued her degree in Theology. One would have thought that with a degree in Theology she would become a religious leader, but life took a twist when she decided to try out music.
"Soon after school, I felt that music was a passion I wanted to pursue. It was here that I pursued top acts in Tanzania including AY, TID and Nura who gladly featured in my first album compilations. But just when I was almost releasing the album, I got a call to my first radio gig."
As it were, CEO to Clouds FM in Tanzania heard Tina's voice and asked to join his company for some test runs after which they would decide what shows to give her.
"3 days after doing the evening show, I was lucky enough to get absorbed into the company and get the morning show slot which I loved. A few years later, I relocated to Kenya's Coast and joined Pilipili fm then fortunately, Radio Maisha came calling and I gladly took it up" She narrates.
Overtime, Tina admits that she has become passionate about influencing women positively so they can tap into their potential and be at their best.
"Having interacted with many ladies, most of who feel boxed into societal expectations, I decided to start a foundation called KYUSSA that seeks to empower women in Tanzania, and I have grown it into Kenya as well."
Curious about Tina's Royal blood ties, she happily explains just how royal she is because her grandparents were kings in Tanzanian.
"One would have to see the treatment we get in the Tanzanian villages to know what this royalty is all about. But basically it means that because my grandparents were kings, we are of the royal KYUSSA bloodlines and this translates to how we interact with people, feeding habits, marriages and all." She explains.
True to her word, Tina has empowered many women through her radio career as well as foundations to which she contributes. For this reason we celebrate her as our WCW.
Related Topics