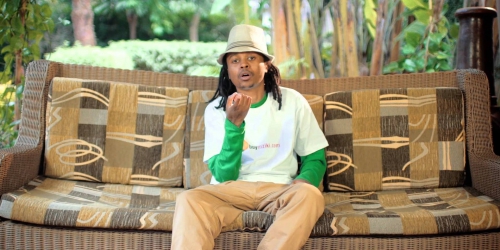 By Sheila Kimani (@sheilakimm)
Life is all about conquering the odds and coming out stronger and wiser. For James Wathigo a.k.a Jimwat the Under 18 singer who rocked the airwaves and captured the hearts of many since back in the day, his has been a journey with ups and downs in the industry.
Born in 1985, Jimwat was brought up in Kabete, Nairobi  where he attended Musa Gitau Primary School and Chinga High School in Nyeri County. With a knack for technology, he took a computer course during which he studied graphic design.
His love for music started back when he was in class seven where he would perform for his schoolmates. This music passion had him join Calif records while he was in his final year of high school.
Here, he recorded his first song Sema Nami Sweetie which was released when he was done with school. This set the platform for his music career. He went on to release the song Paulina and got into several collaborations wih the likes of Juakali and Gabu.
Under 18 was his biggest hit featuring Meg C which went on to receive nationwide acclaim.
In the course of his career, Jimwatt took a break. But during this time he was involved in a grissly accident. Top kenyan celebrities came together to help out Jimwatt and get him back to the studio.
He has since released new music including On my way and Tumezubaa which marked his comeback into the industry.
Since then he has been working on a new comeback album.
Jimwat has conquered the odds with his resilience, perseverance and courage. And for that we celebrate him as our #MCM