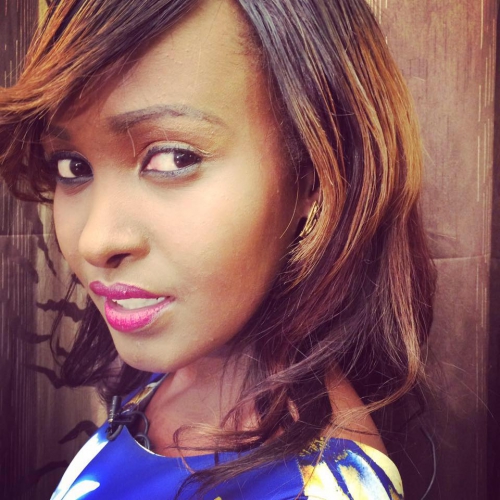 By Sheila Kimani (@sheilakimm)
Quite the "front raw" person, Miss Tamima Ibrahim has been part of the entertainment scene which has seen her rise to become a force to reckon with.
Born and raised in Kibera as the 1st born in her family, she had to be a good role model to her siblings which cultivated a much needed sense of responsibility. She went on to Moi Educational Centre for her primary school, before joining Moi Girls High school in Nairobi.
By this time she was well in touch with her creative side, which led to her pursuing Journalism and Media studies with a major in Development Communication at The University of Nairobi. After campus, her first job was that of a SIM card sales person in town. "It was a rough experience, definitely not my dream job, but it got the bills paid."
In the quest for a better paying job she worked in fashion as a stylist and in the course of her job, landed the media editor position at the Insyder Magazine a teen magazine that still does well amongst high school students to date. At this time, passion for entertainment saw her become an established emcee and a popular personality amongst the teens.
The mceeing helped her develop the much needed skills as she transitioned into television as a Str8-up host and producer. With time she took her career to the next level when a business media executive position presented itself.
Years later and Tamima is back on screen with the show 'front raw' which is an adjustment to her life particularly at this time when she is dealing with personal changes in her life. The beautiful host is set to be a mom, a responsibility she says that gives her so much pride.
Asked what unique things people don't know about her, Tamima swiftly admitted
"I am a teetotaller and two; I am spiritual. This two truths tag my firm belief that one does not have to be trashy to be cool. For ladies especially, your body should be treated with utmost respect, but it has to begin with you!"
Related Topics