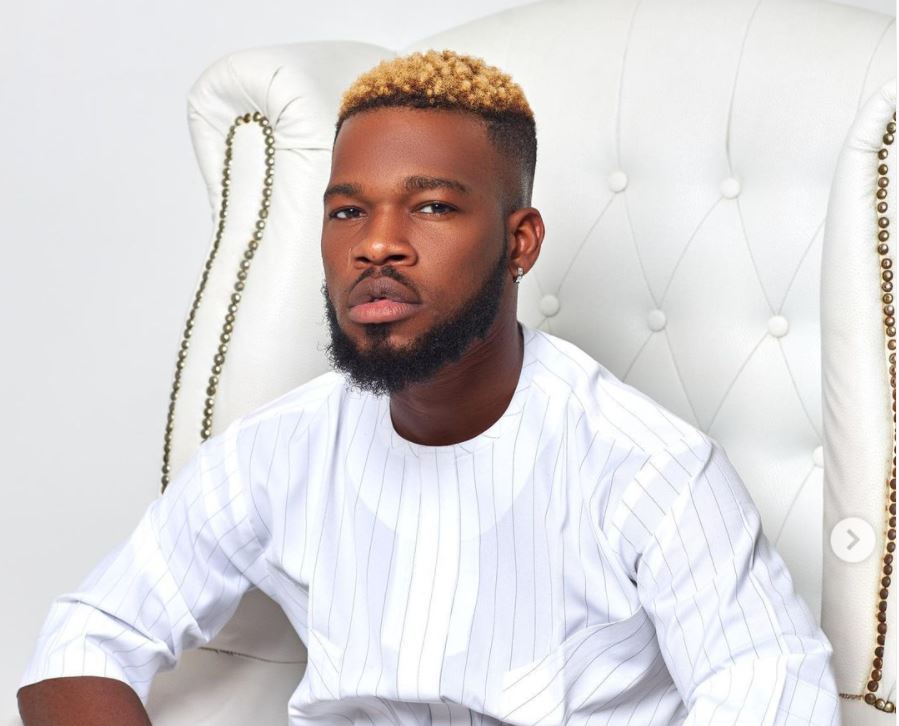 Samuel Animashaun Perry aka Broda Shaggi is a popular comedian, actor and musician from Lagos, Nigeria. His unexpected visit to Nairobi last month saw him have a wide press run, meet and greet's, and address every pressing issue such as 'Who was the king of comedy in Africa?'. Besides this, Standard Entertainment caught up with the funnyman on his journey, online censoring, and tips Kenyan showbiz can borrow from Nigeria.  
1.)    What brings you to Nairobi, sir?
Nairobi… Kenya... It is my first time here and I feel at this point in my career, it is high time I met with other creatives from Africa and collaborated with other content creators from Africa. Also, it is the right time to expand my reach and create new content.
2.)    How are you loving our beautiful weather?
I heard it is winter in Kenya. Feels like I am in London, and it feels good.
Is it your first time visiting?
Yes, it is my first time in Kenya.
3.)    What have you heard about Nairobi in general, the people, business, the culture, and the showbiz industry?
I have heard so much about the Kenyan Culture and how hospitable the people are. One of the reasons I am here is to experience it with the Sarova Hotels Kenya.
4.)  Have you heard of Eric Omondi? He claims he is the King of Comedy in Africa, what are your thoughts on this?
I have not met Eric Omondi and since he is called the King of Comedy in Africa, I would love to work with the King… KING ERIC OMONDI YOUR SERVANT IS HERE.
5.)    Currently in Nigeria, there is a conflict about Twitter usage. What are your thoughts on President Buhari shutting down the app?
Sadly, Twitter is a very big marketplace for content creators; we hope the president lifts this ban as it is affecting businesses that depend on the app, and the country is also losing revenue.
6.)    How has the lockdown affected your business, especially with the restrictions of social distancing and public gatherings? Did those protocols affect your business?
I would say YES and NO. No, because my market is online and makes more people consume my content and this, in turn, increases following and hence more money. Yes in the sense that a lot of my fans want to interact with me in person, and I have been unable to perform at events.
7.)    A lot of people see you winning right now, but what were the darkest days in your life and journey in general? Give us a scenario of a time you were struggling.
HMMM!!! It is been a long time coming. Every success story starts with dark days. Before the recognition of the Broda Shaggi brand, I did so many things just to earn a living. I struggled a lot, went for auditions to make money, danced in roadshows for brands to get money to feed myself and my family.
After my dad's demise, I became the breadwinner, taking care of my mum and two siblings. I auditioned for many roles in movies, but I was never picked, not because I was not good, but because they needed publicity so they would rather go for known actors. Today I thank God for where we are, the success story has travelled far, and producers are reaching out.
8.)   The showbiz industry is doing quite well, to the point Kenyan artistes only want their music videos directed by the likes of Shaggi Studios. What advice can you give Kenya in terms of uplifting their industry? Some do's and don'ts, maybe?
Well, the world evolves, and we need to move with the times, and invest in Equipment and Knowledge. This would help get a wider reach. This is not peculiar to Kenya alone. It is a problem all over Africa.
9.)    What are some investments outside of music that you have? And how important is it to diversify?
Well, I have my movie coming soon and a few projects I am working on. I also own shares in a real estate firm and a few things here and there. It is important to have different sources of income to sustain your livelihood.
10.) What can we look forward to from Shaggi in the near and long future?
Expect a lot from Broda Shaggi. For me, every day is a new beginning, so I am creating a lot …. JUST WATCH OUT.
Quickfire:
11.) What is your turn-off in a woman?
When I am not able to have a good conversation.
12.)   What cannot you leave the house without?
My phone… Even if I leave the house naked, I will always have my phone.
13.)  What does your alone time consist of?
Writing and creating content.
14.)  Who is your favourite artiste?
I do not think I have a favourite artiste. I love everyone that is putting in the work to give us good music.
15.) What is the last thing you searched on Google?
Beautiful places to be in Kenya, and the culture of its people.
16.)  What was the series that got you the most hooked?
Money heist
17.) Craziest thing you have done for a woman's attention?
I travelled from Nigeria to Ghana to go look for a woman.
18.) Has a woman ever ghosted you?
Many times.
19.) What is your signature smell?
I just love to smell good. So, no smell in particular.
20.) If you could be president for one day, what would you do?
I would imprison all the corrupt politicians in Nigeria for that day.