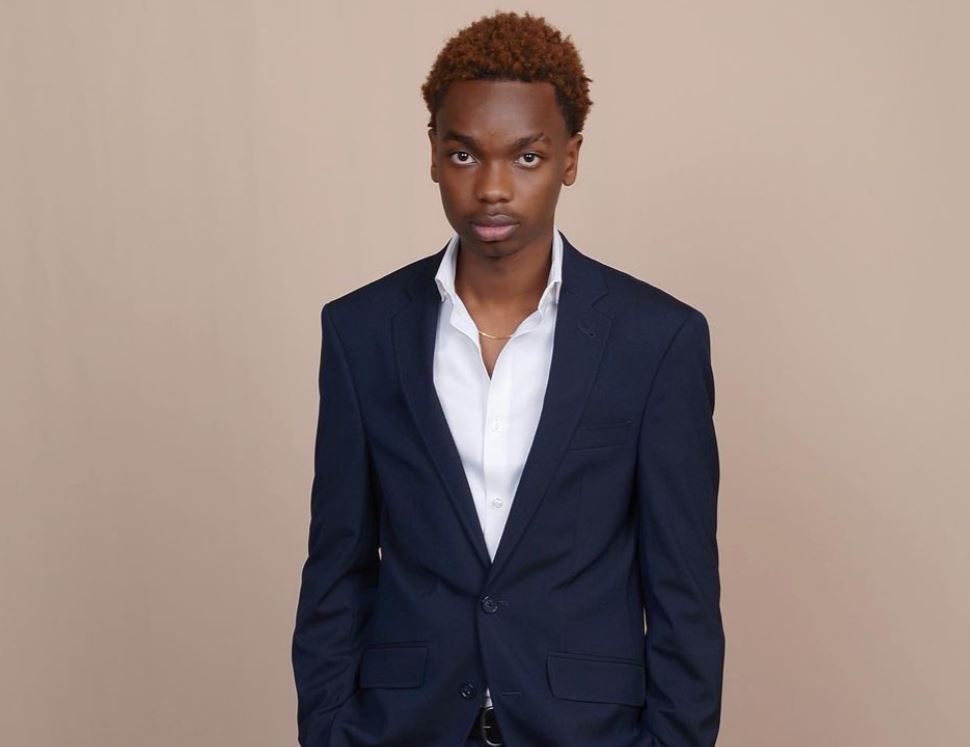 Whenever videos of Jeremy Maina are uploaded, it is a mixture of oddity, dark humour, uncontrollable laughter, and shock.
Jeremy Maina, raised in Mombasa, and currently residing with his grandparents in Nairobi, has found a niche in entertaining netizens through his unusual style of comedy.
His records entail pulling pranks on his hilarious grandparents, goofing with them during the most ordinary occasions, or absolute parodying of everything and anything by using his mobile phone.
This unusual way of vines and online commentary has made him an online sensation, garnering him about 61K invested followers across online platforms Instagram and YouTube.
The recent high school graduate has been making the most absurd videos since 2018, taking online comedy to a new level with his antics, which are actually part and parcel of his awkward personality as we found out.
"Lil Maina is just a normal body that is misunderstood, yes that is Lil Maina" he says of himself in the third person.
A visit to his Instagram account will prove the pontification of his comedic demeanor. While most people share memes as content or pass-time activities, Lil Maina is an actual meme, sharing memes.
He partakes in the clownery process of ridiculing himself and having fun at it. "I think I get it from my mother's side of the family," he says of his comedic bug.
"I just started posting back in 2018 and never thought it would ever get to this point but yeah, the journey has been nice, I cannot complain," the joker with a following of over 44,000 on Instagram says.
Of course, his most viral moment was when global stars Major Lazer reposted his video of him on May 8, showcasing him dancing to their song Bomaye.
Lil Maina was dancing vigorously in front of his grandparents in his school uniform with the caption, "A champion. A rising star. Keep going and keep growing king".
And Maina has kept on doing his thing.
"Yeah, I do not like watching things (videos) I am in, I find it weird watching myself. I love making people happy," he says.
The comedian says that sometimes, the audience may take things out of context and get offended.
"It feels good to be told you made someone happy, but the challenge is trying to do something and not hurt another person's feelings."
While taking stock of other people's well-being, one might neglect their personal space but the comedian's remedy is to be conscious of his thoughts, activities, and overall diet.
"I am not good at dealing with that but I mostly take time off social media and meditate because when I am not okay mentally I am not creative," he says.
Lil Maina alludes to the dangers of being too wound up on the screen and social media, and it is only fitting he was enjoying a calm little holiday at the Coast when we conducted the interview.
And just when his haters thought he was a troll on social media with ceiling creativity, he pulled a wildcard and ventured into music.
The artiste tapped Luku video director and peer Omoke to direct his music video for his single Stretchmarks Kwa Haga.
The song is a spin on American rapper Lil Yachty and Playboi Carti's trap anthem Get Dripped but with a Shrap contingency to it.
He delivers it with not only dramatisation on the video but seminal and strategic cameos by 'Guka' and 'Cucu', with Instagram model Wayu Wavua twerking in the video.
Lil Maina would later get more uproar from his fanbase to do more musically, and that is when he recruited hit-maker Kahu$h to record Nothing That I'm Doing.
Both videos have accumulated close to half a million views and countless shares across social networks. Working with Kahu$h was easy as he actually dubs him as a "nice guy who is really dedicated".
Currently, Lil Maina has been spotted in Buruklyn Boyz videos and creating content with peer Wizzo Tanonane.
Related Topics