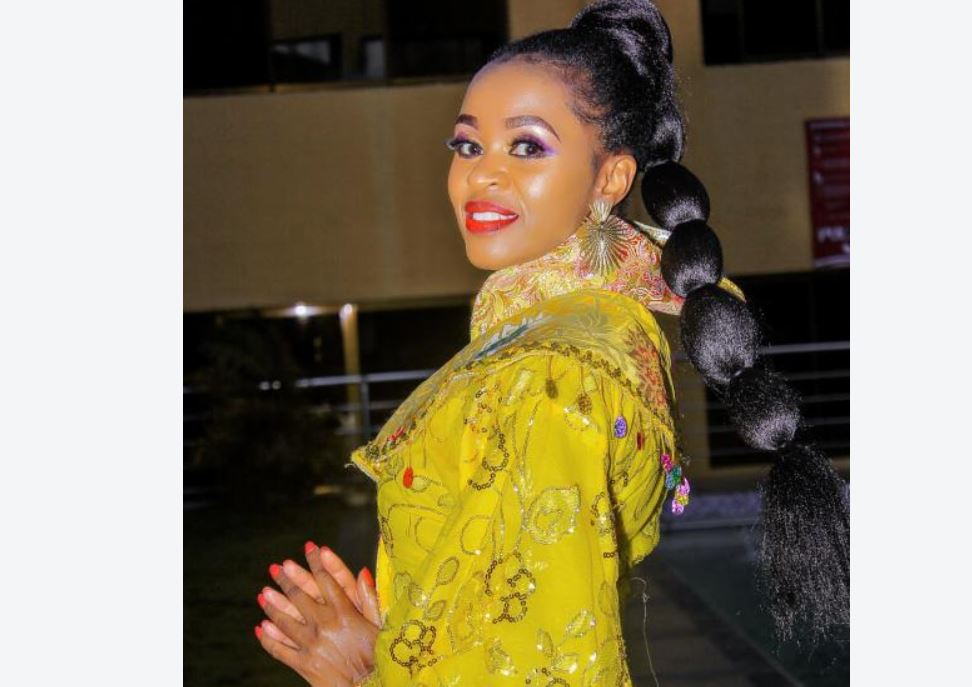 In the late noughties to about 2014, Esther Wahome was the queen of gospel music, riding high with her massive hits Kuna Dawa and Furahia.
Then she went quiet as she took time off to focus on her family.
After her singles Furahia and Daktari enjoyed success in 2013 and 2014, she went on to release a number of songs in Kikuyu.
And then she took a break following her son's battle with autism.
But just as her musical career started getting back on track in 2019, Covid-19 hit.
In 2019, she was to bounce back with inspiring hits such as Yahweh, Shakinah Glory, Minyororo and Asali but everything stopped.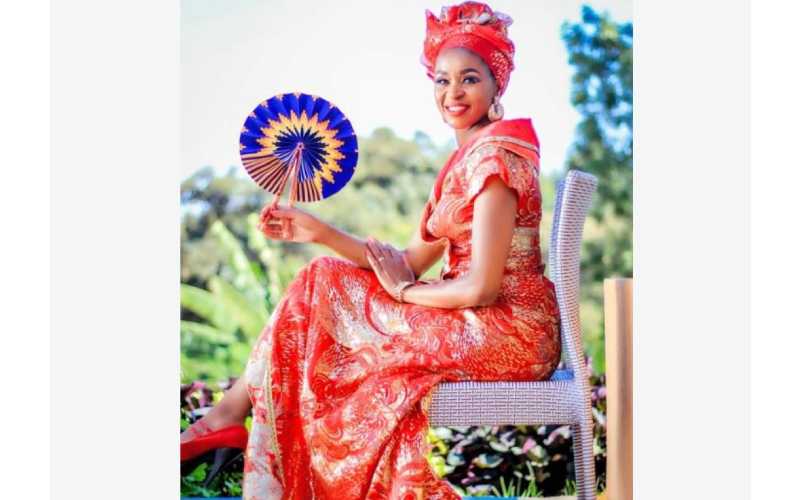 "2020 was my most booked year internationally. I had shows lined up from January to December. I toured DRC in January, then headed to Europe in February where I was to stage concerts in different countries.
"I had performed in Stuttgart and Cologne in Germany but on my way to Belgium, the lockdown across Europe hit, and I had to cancel my concert in Belgium," she says.
Her flight back to Kenya was cancelled as airports started closing in March and it took her promoter's connections to help her get a flight back to Nairobi. 
Like many others in the performance industry, she has been bidding her time and praying that things get better. 
She has two new singles out; Bobea and Usikate Tamaa (the latter featuring Nik Bonfils).
Having survived through three generations of gospel music singers in the country, experience has taught Esther that different times call for different career approaches.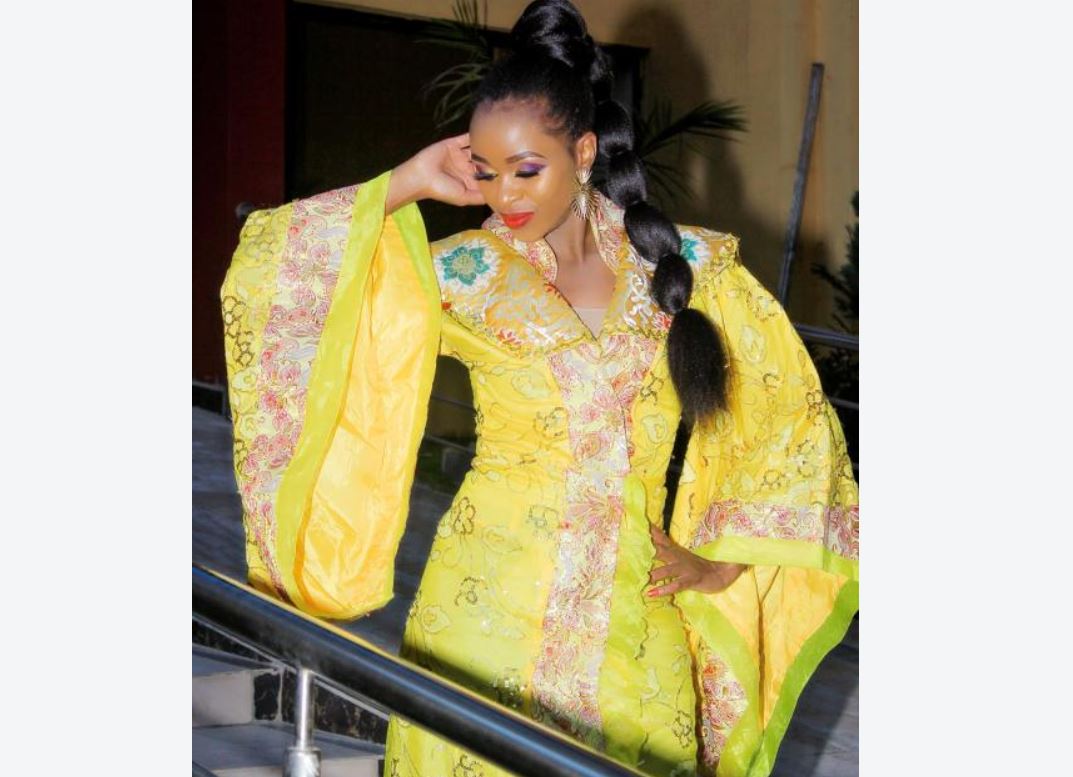 For almost a year now, she has been working with her team in growing her presence on the digital space by creating content and interacting with her fans through social media live shows.
"Life has now changed for all of us artistes because there are no events. We only have social media to connect with our fans.
"Some of our fans who grew up with our music might not access all we have to offer now," she says.
Esther grew up in church. Her late father William Wahome, was her mentor and cheerleader.
He was also a preacher and a musician and that made it easy for her to learn music right from the living room where her father would lead by playing instruments.
Private family
Little is, however, known about her family, and she wants it to remain that way.
"The truth is that our family life is very private. My husband does not do social media at all. In the 24 years we have been married, we have kept it that way," she says.
"Our boys are now 11 and 14 and we don't post them on social media because we want everyone to decide what they want for themselves when they are of age. The only reason we talk about Michelle is because she speaks about her life openly."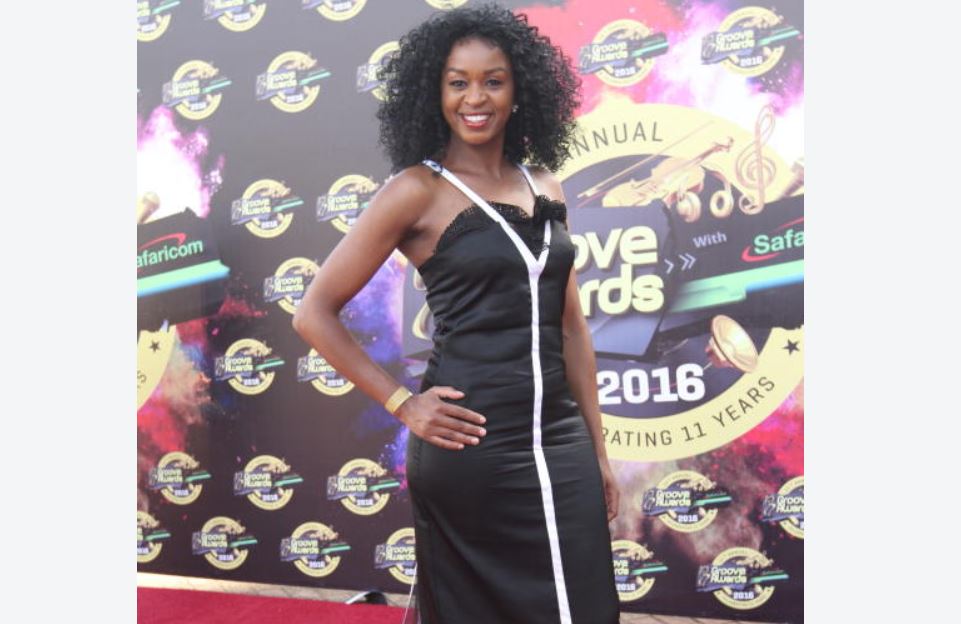 She says she has been encouraging her children to pursue what they feel works for them.
"Our daughter is 23 and has been acting since she was young and has featured on a number of TV series. She is in her final year in the United States International University-Africa," she says.
"Since I have more free time, I have also tried to learn new things that will empower me as a musician and as a woman. I am a good cook and I've now taken it to a new level. I've also learned video editing," she says.
As a teenager, she was interacting with TV producers.
She was also lucky to be signed by the Kassangas music stable, then the leading East Africa gospel music recording and distribution house.
"Musically, I matured and stood on my own after leaving Pangani Girls High School where I was a Christian Union leader. It has been a long successful journey that has  seen me release more than 14 studio albums.
"I have toured and performed in over 35 nations, won multiple awards and endorsed dozens of brands. Above all, I have written songs that are timeless and won souls to Christ. The last is my biggest legacy, and my greatest joy," she says.
She adds that the local gospel music scene has witnessed a revolution since the 1990s. Most gospel music singers changed focus with many, mostly the youthful ones, going the contemporary way.
"Back then, gospel music singers stayed true to the call and had zero focus on fame and money. Our focus was God and our gift and how we would use it to impact and touch more souls.
"Until today, I strive to live by this and I know that is what the other gospel musicians of that generation would like to be known for," Esther says.
"The bond between gospel singers was tight. We worked together and the gospel music industry was strong. Kenya was on leading when it came to ministering through gospel music."
Among the known gospel singers of the 1900s include Japheth Kassanga and family, Reuben Kigame, Mary Wambui, The Mwaura's and Mary Otieno.
This generation paved way for the likes of Jemmimah Thiongo, Ben Githae, Shari Martin, Sarah K, Rufftone, Hezeh Ndung'u and Esther herself.
Then came the Emmy Kosgey, Daddy Owen, Mercy Masika, Victor Mbuvi and Kambua wave before the likes of Bahati and Willy Paul took over.
When Esther released Kuna Dawa off her Yahweh album in 2009, it was a big hit. 
"I never expected Kuna Dawa to hit the way it did. Immediately after releasing it in 2009, I went to United Kingdom and my husband called and said the song had become a regional anthem.
"It transformed the industry and proved that gospel music can work without barriers. It also became a bridge between the old gospel and the modern gospel.
She says the song also made corporate firms to start working with gospel music singers and hire them to endorse their products.
The gospel wrong turn
With a new generation, the scene was stirred up for change around 2005.
It was a hurricane that seemed to sweep away all the gains made in the gospel music industry, something that did not go down well with the old crop of stars.
"Every generation mentors the coming generation and the new generation is supposed to learn from the previous one. The truth is that the recent generation took wrong steps that brought wrong results. They believed all they needed was a hit song and awards as well as a celebrity tag.
"What happened was that the older generation decided to pursue different avenues like churches and conferences to minister away from the hype generation," Esther says, adding that many people, especially the young, think the older musicians had retired. 
"Since then, the industry has been operating like a beauty contest. You know in beauty contest you have age limit rules. This way, the devil took over. Now, we are not talking about that hype anymore as that team has moved to secular music.
"This was expected as you don't run God's business through hype. I however believe all the artistes who have moved to secular music will come back and release great gospel songs in the near future. Gospel music can never die. People might change but God does not," she says.
Asked who is to blame for the big fall of gospel music, Esther says everybody who had a position to keep the gospel music industry on the right path and used it wrongly is to blame.
"And that includes gospel music deejays, gospel music radio and TV hosts and the musicians themselves," she says.