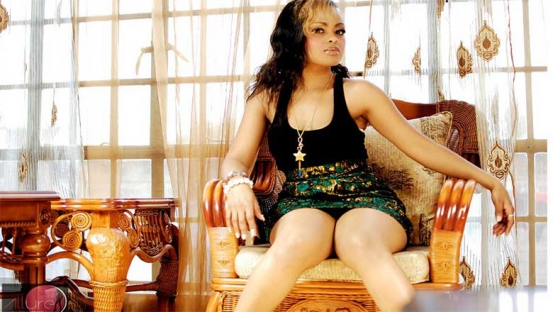 SDE: Tell us about the break up with your South African fiancée on Valentine's Day, what happened?
That is a chapter which I do not wish to dwell on since it is in the past now. However, all I can say is that I got engaged to Leslie Mugadza on February 13, which meant a lot for me than the Valentine Day itself.
An innocent picture of him was taken hanging out with Namibian Dillish Mathews and began doing rounds on social media besides being blown out of proportion becoming a big deal. In the long run I had to I had to apologise to him on behalf of my country.
SDE: Going back to your fiancée how did the two of you meet?
He is an amazing guy who was referred to me by a friend with the aim of assisting him on venture capitalism pertaining to local entertainment. At the time he was in South Africa and I in Nairobi. With time got deeper to the point of having chemistry- owing to his intelligence.
The moment he came to Kenya to pay me a visit I was fascinated by him. His warm heart and down to earth personality was a plus. One thing led to another and before we knew it we were already engaged to be married after interacting with both families who were okay with it.
SDE: Of late many feel that our female celebrities are opting for guys from West Africa, South Africa, not to mention Europeans, is it that our Kenyan men are not good enough?
Not really. On the contrary I believe that despite Kenyan men being the best in the whole continent owing to their realness but for some reason I never had an opportunity for a Kenyan to pop up the big question. Besides I do not understand why people choose to be agitated Kenyan women dating or getting married to foreigners.
SDE: Why do local female celebrities choose to keep their affairs a secret?
I do not keep my affairs a secret but rather private. My relationships have always been calm and collective because for crying out loud going public about it does not mean that everyone will be happy for me. I like being private because my personal life is private and my family loves it that way.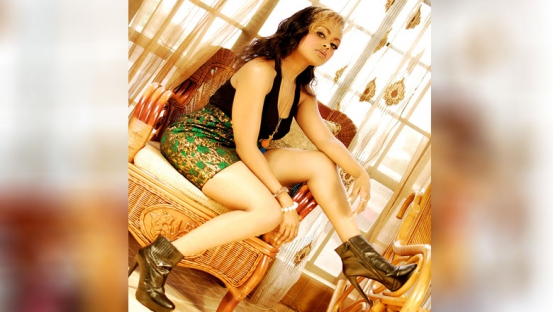 SDE: Why the name Avril and who are you?
I was born in the month of April which in French is Avril and hence my stage name Avril which I adopted while in school. With time it became a part of me to the point that I felt people would associate with.
Despite Avril having been in existence close to several years now – but Nyambura was born and raised in Nakuru. She moved to Nairobi in a bid to pursue a degree in Art and Design in University of Nairobi. Prior to that I studied briefly in Uganda Kampala.
SDE: What of the blonde hair, what does it symbolise?
It is my signature look and style. I strongly believe that gold colours look better in me besides bringing out the youthfulness in me than any other. This resonates well with my target audience who are mainly the youth. Besides I have always believed that blondes have more fans.
SDE: What are you up to at the moment that would be of interest to us?
Well, I am working on a number of music projects that should be out with given time. I am one person who believes in taking time to observe the evolving industry before coming up with something that will be able to appeal to my fans.
SDE: Has music been a big part of your life?
I began my music career as a second year student in campus. Prior to this producer Lucas Bikedo of Ogopa Deejays called me and told me he would like to hear my voice on record and capitalize on it.
Which I did in singer Trapeez's music. By the time I was in campus I already had a feel of local music.
Although at the beginning I did it for fun but upon releasing Mama – it elevated me into the limelight. It was at that point that several established artistes among them Tanzanian Ay called to have me featured in his song. Getting a support from the industry itself was amazing.
SDE: Other than music?
I use my degree on a daily life basis more so when I make other things among them fabrics applied more specifically with corporate in a bid to market my brand as Avril. This aside I also featured in a number of local soaps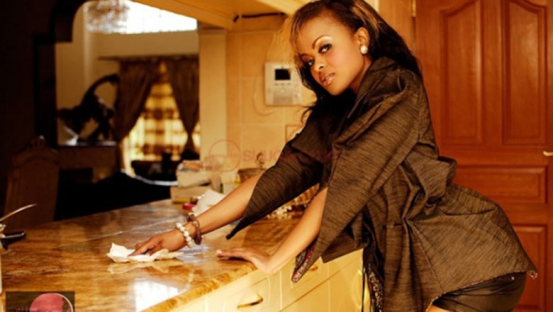 SDE: Does music in Kenya pay?
For me music pays – I live off my music besides catering for other family members including other people. For those who think that music does not pay locally could be either because they are not in the industry and don't understand how it works and they are not serious about it.
Or perhaps they are not patient enough thinking it is an overnight thing. Truth is, just like any other business music takes time to build.
SDE: Have you ever been stalked – your most weird encounter?
Yeah, several times. But there is this one incident when a car kept following me into town and before I knew it a young girl aged about 7, who was with her mother kept on shouting my name and even requested that I cut a strand of my hair and give it to her as a souvenir.
It's exciting. I never knew I would amass the kind of recognition
SDE: Who is Avril off the stage?
I am not into clubbing. In other words, I don't have time for lots of other things. If I must have fun then it would be with people who make a change in my life tomorrow. I also I don't like people getting into my personal life. The moment I step into my house I do away with the Avril act passé