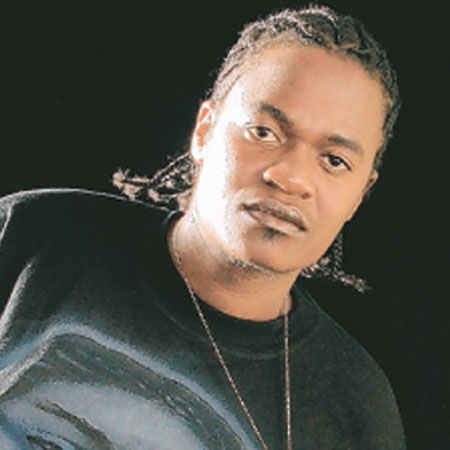 By Sheila Kimani (@sheilakimm)
"Genge" became a house hold name thanks to Paul Julius Nunda a.k.a Jua Cali and Clemmo the duo that revolutionized the Kenyan music scene since the year 2000, and is still popular to date.
With a staunch upbringing, as his parents were both strict school teachers Jua Cali was often considered an introvert in his early years but this changed with time.
Growing up in California, Eastlands estate, Nairobi exposed him to the art of rapping and he quickly caught the bug. At the age of 10, Jua Cali was already rapping and his elder brother Christopher Sati came in handy, encouraging him to carry on and flaunt his talents.
It was then that he tried music on several occasions and became a popular brand as his music was received high media rotation.
His first track Ruka, was released in 2001 and was followed by Nipe Asali in 2002.
In 2004 He collaborated with Pilipili in track "Kamata Dame". And his first album "Jua Cali Sekta" reached the stores in 2006, containing mostly previously released singles.
From then, he has come to release many more hits with his recent hits "Tunaona Mbali" and "Karibu Nairobi" staying relevant on the charts.
So good was his art, that he got labeled "King of Genge" thanks to the many hits he had made, and the tons of youths he had inspired and mentored into music.
Away from music, Jua Cali is a proud family man!
Despite a public break up with his ex/baby mama Liz with whom he has a baby boy, the star was able to handle the drama maturely even as the two went separate ways.
His current flame Lilly has been very supportive of career and is occasionally seen with him at events.
With claims that he is set to go into the real estate business, Jua Cali has definitely been a trendsetter and role model to many. It is for that reason that he is our honored "Man Crush" today.