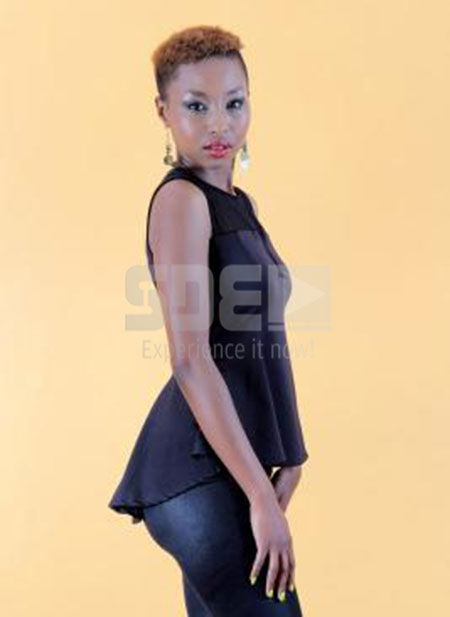 Pulse: What is fashion to you?
Vivian: Fashion is complementing the inner feeling of whom I see myself as being through trends that help to define me.
P: Have you transformed your style in the last three years?
V: I gradually change my dress code to suit the image that I want to bring out depending on the projects and seasons.
P: Does your celebrity status help to dictate this?
V: Naturally, I've always been a tomboy but I've had to be keen on my make-up and dress code since I launched my music career.
P: What would you say is your trademark look?
V: My haircut is definitely my trademark. I can never imagine myself in long weaves!
P: Do you have a specific stylist or place where you get your collections?
V: I shop anywhere and everywhere but I am hoping to get the best stylist in town very soon.
P: Do you have a specific stylist whose work you admire?
V: The Pulse fashionista and fashion blogger Silvia Njoki. I have seen her style on Instagram and I think she has pretty good fashion sense.
P: Shoes or jewelery...
V: I am really big on jewelery. I feel that no look is complete without accessories.
P: Which part of your body do you find easy dressing?
V: I love my African assets! I always do my best to compliment my body with the appropriate dressing to bring out all my curves.
P: What look would you flaunt on the first dinner date?
V: Some light make up with a knee-length, figure hugging dress and a touch of mildly scented perfume.
P: And you would expect him to...
V: Have a semi casual look, some good kicks and a good cologne.
P: Talking of scents, what are you into this season?
V: E-Spirit. I also love body splashes.
P: Is there any fashion icon you look up to?
V: That should be Kim Kardashian. She kills it. Nikki Minaj also has it going on.