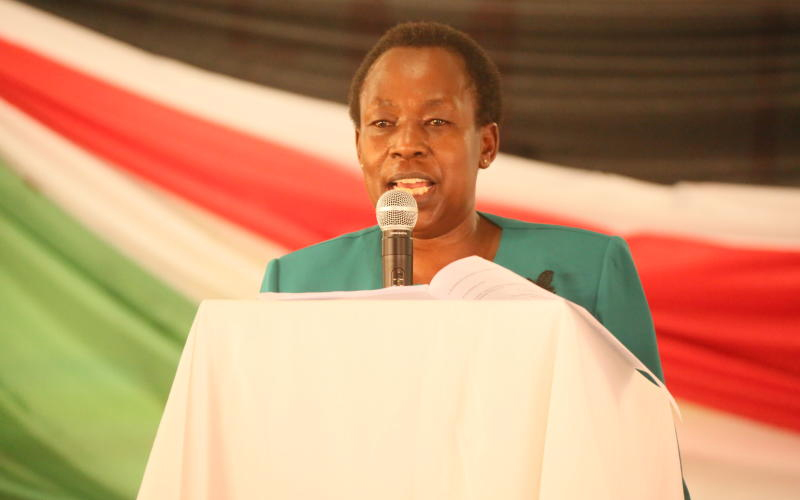 Female students pursuing engineering courses are still stigmatised by society, this is according to Masinde Muliro University of Science and Technology Acting Deputy Vice Chancellor in charge of Academics and Students Affairs, Eng Bernadette Sabuni.
Sabuni, a holder of a Doctor of Philosophy (PhD) degree in Civil and Structural Engineering, added that enrolment of female students in Engineering and Physics courses was very low compared to Arts.
"In all public and private universities in Kenya, students (both male and female) taking science related courses at the universities was only 22 per cent with 78 per cent pursuing humanities and Arts related courses. Out of the 22, a paltry 7 per cent of female student are taking engineering courses," said Sabuni during the launch of Science, Technology, Engineering and Mathematics (STEM) mentoring programme at St Elizabeth's Mukumu Girls.
At the University of Nairobi, for instance, Sabuni said only three girls were studying Engineering in a class of 73 students.
"When I was pursuing my degree, people always wondered why I was doing a course meant for men," she said
She added: "Don't regret being born a woman. Girls not doing science-related courses is just a mindset, we want to unlock their potential through mentorship. Parents should also support their daughters in taking up science related courses," Sabuni said adding that, the society doesn't support girls taking science-related courses since they will be married off.
She also told men to support their wives in such fields to prosper.
"Husbands tell their wives to stay at home to give birth to many children as they (men) provide; which is short-lived. We want equal opportunities for women too," she said.