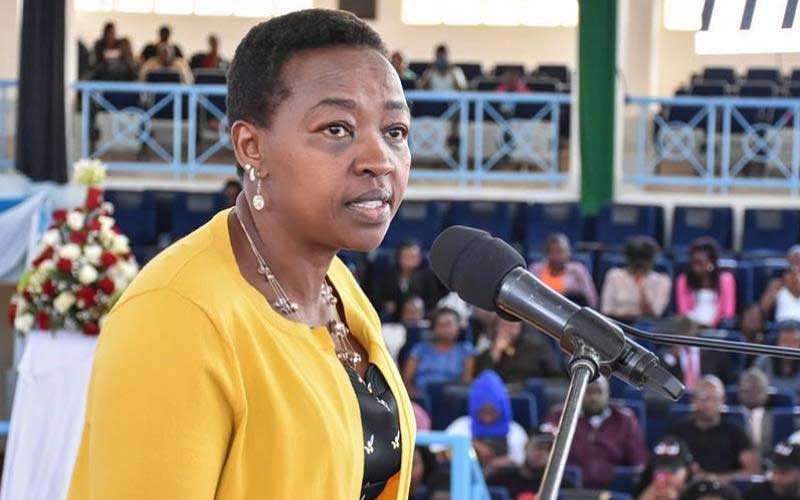 Rachel Ruto, the wife of Deputy President William Ruto, wants university girls to keep off 'sponsors'.
Rachel spoke at Kenyatta University during the launch of "Somesha Msichana Initiative" whose theme was "Empowering Girls Before and After Conflict".
The initiative is led by female students under the Universities and Colleges Students' Peace Association of Kenya (UCSPAK).
She cautioned girls to cease offering sex to older men and focus on their future.
"Dignified women do not sleep with every Tom, Dick and Harry. As girls, you are a gift to the world. This issue of 'sponsors' should not be part of your lives," Rachel advised.
She told the girls to live within their means-and stop envying material favours, lavish lifestyles and loads of money from sponsors. The sponsor menace, she warned, would only serve to ruin their lives, futures or even get them killed.
Her sentiments come in the wake of killings of young women in the hands of alleged sponsors.
"You do not need to get money from a man to survive. Many of these people will only take you for granted. I pray that girls in institutions of higher learning will be resilient and learn to say 'no' to sponsors," she urged.
Adding: "I urge continued implementation of policies that encourage women empowerment and equal opportunities."
Rachel was accompanied by the Kenya Women Parliamentary Association (KEWOPA) chairperson and Kirinyaga Women Rep Purity Ngirici and Nairobi Women Rep Esther Passaris.
Ngirici opined that a legislation should be enacted to shield girls from sponsors.
Would you like to get published on Standard Media websites? You can now email us breaking news, story ideas, human interest articles or interesting videos on: [email protected]